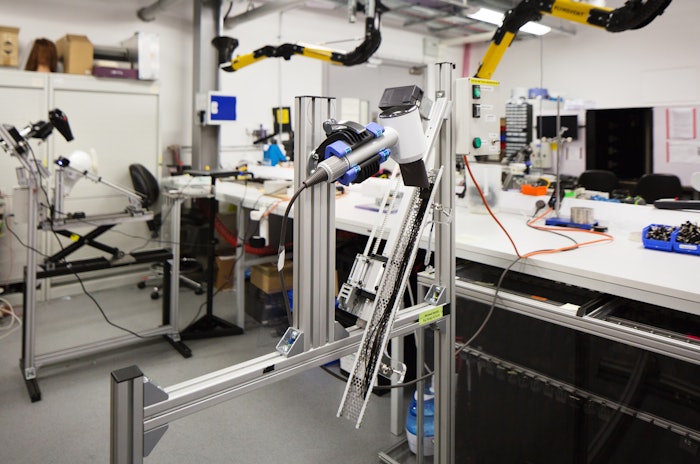 Dyson is investing $500 million to fuel product innovations in its quest to position the brand as the go-to authority in the hair care category.
The company will use the funds to open beauty research labs and develop 20 hair care products over the next four years.
Dyson will allocate some of that funding to research, engineering and technology innovations as well as gain insights on consumers and their hair care habits.
Since 2016, Dyson has launched a range of luxury hair care tools, including hair dryers, straighteners and curling irons, based on a decade of research on how to care for all hair types while limiting exposure to extreme heat damage, per the brand.
The company recently released the results of its latest hair research study, saying it has deepened its understanding of hair types, styling behaviors, and perceptions of hair types and hair health around the world. Dyson says it will use this data to create better hair tools for all hair types.
Dyson's 2022 Global Hair Study surveyed 23,000 people across 23 markets about their hair-styling habits and frustrations.
The study finds that consumers may not understand what constitutes hair damage.
Seven in 10 respondents say their hair is damaged, citing dandruff, hair loss and gray hair as their top concerns.
However, Dyson says these concerns are not representative of hair damage, but reflect scalp and hair growth issues. Hair damage refers to the breakdown of the hair cuticle and cortex, which can lead to dull, frizzy hair and hair breakage.
About 67% of respondents seem to understand what healthy hair looks and feels like, describing it as shiny (36%) and smooth (29%) and linking it to a healthy scalp (26%).
Dyson's study also examined consumer habits and attitudes toward styling.
The study found that 8 in 10 people wash their hair every day or once every two days.
Dyson cautions against overwashing hair, which can damage and strip the scalp of natural oils while leaving hair dry.
In addition, the study shows that the pandemic shifted hair styling regimens.
Six in 10 respondents now style their hair less (17%) and use fewer hair products (9%)—habits they developed during the height of the pandemic while in lockdown.
However, about 20% of respondents have returned to their pre-pandemic hair routines.
According to the study, consumers are diligent about basic hair maintenance and styling. They use hair spray, moisturizing products, shine enhancers and conditioners three to four times a week.