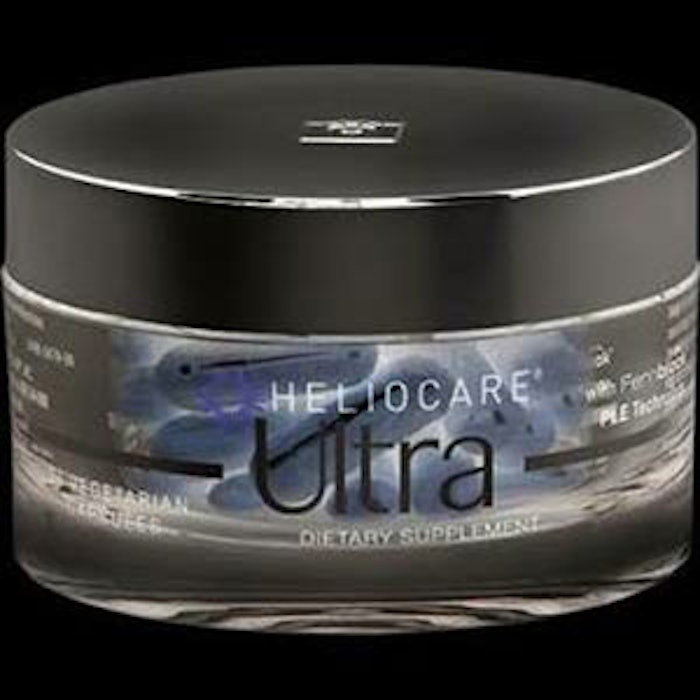 What it is: Ultra Dietary Supplement by Heliocare
Claims: Ultra Dietary Supplement contains a powerful blend of antioxidants, including Fernblock Polypodium leucotomos extract (PLE), vitamin C and pomegranate extract. These dietary supplements help defend skin from the inside out. Like the original Heliocare, this Ultra formula helps maintain the skin's ability to protect itself against sun-related effects and aging.* Heliocare Ultra's extra strength formula contains twice as many antioxidants as the original Heliocare.
Ingredient highlights: Vegetarian formula, free of gluten and artificial dyes.
*These statements have not been evaluated by the Food and Drug Administration. This product is not intended to diagnose, treat, cure or prevent any disease.