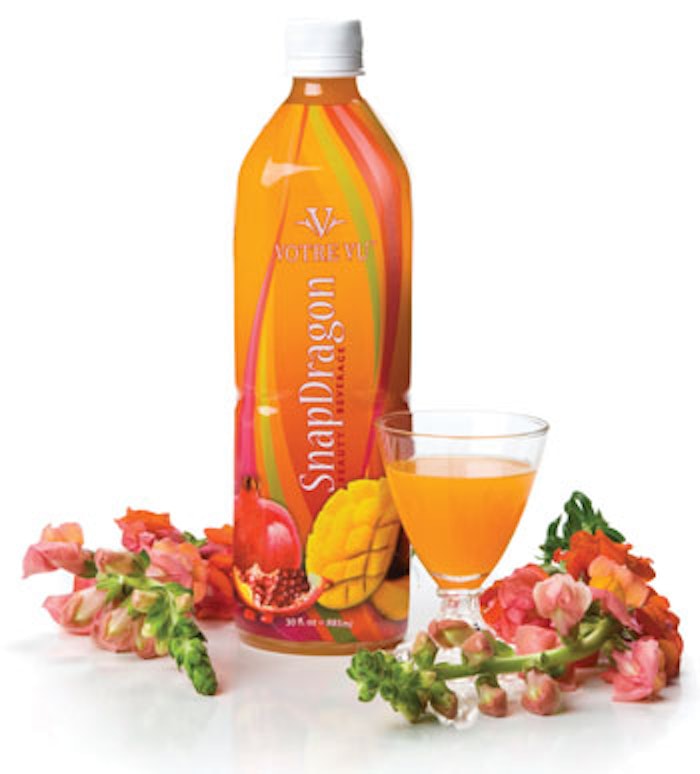 Exceptional customer service, high levels of customer involvement and interesting, innovative product have helped Votre Vu create a solid base as a growing beauty company.
The interaction with its brand ambassadors and its customers is paramount for Votre Vu.
Welcoming constant feedback helped the company develop improved selling tools for its direct sales force.
For direct selling, word-of-mouth is key, and a grassroots style pays dividends.
Starting a small business always requires many elements—a good business plan, strong financial backing, a vision for market penetration and growth, and not a small amount of courage. But even with all these factors lined up, success is hardly ever a guarantee. In fact, the opposite is likely true, which is why the budding beauty company Votre Vu, a direct-selling organization featuring French skin care products, is beginning to make a name for itself in the industry.
Leveraging Experience
Co-founder, chairman and CEO Harold Zimmerman cops to the fact that Votre Vu's beginning was somewhat nontraditional. Zimmerman had been heading up a software company, Next Wave Logistics, Inc., a business he founded with partner Dave Proctor that provides software and technology solutions to the direct-selling industry, and was meeting more and more resistance to their ideas to bring direct selling into the digital realm.
"Through working with all of these different direct-selling companies, we learned a lot more about the whole picture—not just what the reps see, but what they should be doing to position or reinvent themselves in many cases. We learned a lot about the entire business, and we still had a lot of ideas on how to improve the industry, to dump the stigmas of direct sales. Often times it would fall on deaf ears. We would be sitting across from CEOs who didn't want to rock the apple cart as much as we wanted them to. A lot of ideas were met with, 'Thanks, but what do you know Mr. Software Guy?', " says Zimmerman.
"So we started out kind of jokingly saying we need to create a fictitious company and implement a lot of our ideas on how we would do it if we had our own company instead of just being at the mercy of other companies. And then that whim of creating a fake company became, 'What if we really did this?', " Zimmerman says, and thus, the idea for Votre Vu was born.
Taking into account that a majority of the most successful direct-selling companies were from the beauty industry, Zimmerman created a team to begin to research the industry, and it settled on skin care products. "Taking care of your body and your skin is somewhat timeless," he explains of the choice, and from there, they started to build. Ann Brodette, the company's vice president of sales development, was one of the earliest additions to the Votre Vu team. Formerly a direct-seller herself, Brodette brought her perspective as a selling representative to the development of the company, and the team continued to fill in with two corporate field directors, a communications and customer care team, a product development and marketing expert, and a director of sales support. After an extensive product-testing hunt, the company settled on working with a French laboratory to fulfill its product needs, and launching in September 2008, it began to accrue representatives—or, as Votre Vu calls them, brand ambassadors.
Fun Atmosphere, White-glove Service
In addition to the unique technological concepts Votre Vu embraced, including the regular use of e-vites and a personalized website that is e-commerce-enabled for each brand ambassador, the company has incorporated the ideas of fun and white-glove customer care into its business model. "We don't want to be like the people behind the [prestige retail] counter in their white lab coats who you're afraid to go up and talk to," explains Zimmerman. "We want to be very accessible. It's high-quality products in a fun atmosphere."
The interaction with its brand ambassadors and its customers is paramount for Votre Vu. It counts on its now more than 2,000 ambassadors in all 50 U.S. states to educate its customers about the importance of regular skin care and why these products provide it, and it supplements those efforts with customer-friendly policies, such as its 45-day no-hassle return policy. "You can use up all the product and if after 45 days you don't like it, you can just send us the tube and you'll get your money back," Brodette says. "But very little come back."
And that friendly customer service extends to all interactions between consumers and the company. "We wanted the company to be just absolutely fun, sexy, chic—something that people want to be a part of," states Zimmerman, and to that effect, the company had integrated "infotainment" in as a major component of its business. The company website features videos where Brodette and Zimmerman offer brand and product information along with humorous vignettes, and Votre Vu also promotes its product with something of a Votre Vu tour, towing a sleek throwback Airstream trailer around the country.
The brand also features unique products, such as a frozen eye gelée that comes encased in dry ice and a combo hand cream-lip balm in which the lip balm is in the cap of the hand cream. Zimmerman says, "We wanted to give people the quality skin care [the brand's core products feature cleansers, toners, serums and creams for four different skin types—normal to dry, sensitive, mature and troubled—as well as a host of specialty supplement products] but also things they don't see every day." The company also features a duo of beauty drinks—Snapdragon and Ten Gauge, an energy booster, with the Snapdragon being the company's current best-seller.
The innovations aren't limited to just the products, though. The packaging features a traditional black-and-white exterior with a pop of cranberry color on the inside, and secondary and shipping packaging is designed to promote an international flair. "You feel like you're getting gifts from France when you open your order. It's not a boring brown box—it's a nice white box with these fun travel stickers on it," Zimmerman says. Even the product names are part of the fun, often featuring a language-butchering combination of French and English. "The goal there supports the notion of credible but not stuffy. There's a bit of playfulness that we do," says Zimmerman. "Its not dumbed-down humor—we like to have an element of smart humor there."
Staying Involved
Votre Vu also stays actively involved with its brand ambassadors, holding an annual summit meeting and sending its field team around the U.S. constantly. "Every week they travel all around the country, holding meetings, talking to our brand ambassadors, doing training," says Brodette. "We're getting feedback constantly, and our ambassadors are always telling us what they love and what they want from the line."
Such feedback helped the company develop a few ambassador-direct components, such as their own section of the Votre Vu website, which includes brand updates and selling tips, as well as a personal shopper program. All of it helps reinforce the background of Votre Vu—a fun, quality product that connects people. Of the company's marketing strategy, Zimmerman says, "Our primary strategy is, through our reps, just educating customers on our message and on our products. We even use a lot of Facebook, Twitter—more social media."
"For direct selling, it's all word-of-mouth," he continues. "I still believe in a grassroots style." That marketing has led to recognition in publications such as Redbook and Allure and has garnered celebrity fans such as Marisa Tomei and Lisa Rinna.
The Road Ahead
Keeping growth in mind is always a goal at Votre Vu, as well. "We had a strong first year and are on track to keep growing this year, but I still have a goal of this company hitting $100 million within five years, and I'm not stopping there," says Zimmerman. "We're thinking big here, but we want to do it with integrity and class and style. We don't just want to be a flash in the pan. We want to build a really good, solid foundation of a brand you can trust."
Zimmerman's goal for Votre Vu is to grow the company into a beauty brand that is revered and trusted globally. While strengthening its position domestically, the company has begun researching the international market, South America in particular. It also plans to continue to grow its product line in a wellness-centered direction, with the launch of the Snapdragon beauty drink a deliberate link to the wellness world.
Overall, however, the company looks to maintain and strengthen its presence while also keeping its core values in mind. And with values of quality, fun, dedicated customer service and industry involvement, Votre Vu seems to be on track for a bright future.