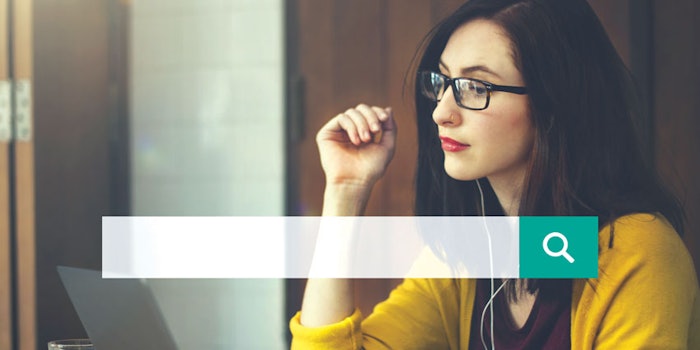 Your brand name is a crucial strategic decision that will affect everything—logo design, packaging design, SEO, digital sales and overall consumer perception. Most brand owners pick names that are very personal, but your consumers are not always privy to your reasoning, and your motivations may not connect to what you are trying to convey to your audience. Are you feeling uncreative? Are you looking for a more strategic approach? Here are a few considerations to help you pick a name that will be effective for your brand.
Words Matter
Your name is the most important word or words that will ever be used around your brand. Ultimately, these words will become the most common language associated with your brand. Ideally, they should encapsulate the essence of your brand itself.
When developing a brand, there are attributes of your brand story that can be conveyed with images, graphics, materials, fonts, colors, etc. Concepts like natural, luxurious, unisex, performance, efficacious, targeted and professional all work visually. On the contrary, notions such as charitable, holistic, revolutionary, innovative, intelligent, humanitarian and straightforward are much harder to convey visually and typically must be reserved for words.
Communicate What You Do
Your name exposes your primary point of difference—what do you want people to remember about you?
Is your name meaningful enough that consumers can easily connect in their mind who you are and what you do? Is your name easy to pronounce so that users and influencers can recommend you and share your name with others? Is it easily hashtagable? How can your name provide reassurance to consumers?
Brand for Digital
Web-friendly naming is crucial for digital. Names lead to URLs, and URLs are an essential tool for search engine optimization. Where and how do you want your brand to be found?
Online users discover new brands and products by searching. They are searching on Google, blogs, social media, and at Sephora and other e-tailers. Your name will be seen by all users in conjunction with your brand.
Consider this: Is your offering compelling enough to get users to click through based on name alone? Is it confusing? Is it too long to be displayed in the listing locations provided online?
Do your research—make sure your chosen name isn't already trademarked. Get your URL ASAP and cyber squat if you need to. You want a brand name that's clear and inviting—and short enough that it doesn't get cut off when it is previewed online.
Know Your Audience
Who do you want interested in your brand? Different names and storylines can be more appealing to different audiences and age demographics.
Think Long-term
Try to be confident when you decide on a name and stick with it. You'll save on costly rebranding down the road. Pick a name that supports your long-term vision. Don't select a name that's hair care specific if you plan to introduce other product categories in the future, or a name that leverages a key ingredient unless you plan to support that key ingredient in all your product formulations.
8 Common Brand Name Types
The beauty industry has a variety of naming conventions. Here are some of the brand methodologies we've found and what they convey about each.
1. Descriptive of a service or offering
Sometimes the best name is a simple description of your offerings. Like DryBar, a quick stop for a blow-out, or Nails Inc., the UK's number-one nail bar chain. Hot Tools infers that their products are hot tools, and Lipstick Queen announces that they reign supreme over lipsticks.
Keep in mind, a descriptive name doesn't need to be boring; a name like The Art of Shaving or Lashfood can call attention to a new way of thinking.
2. Evocative of a feeling or experience
What experience or feeling do you want to foster for your customers? Bliss? A GLAMorous GLOW after a renewing face mask? Do you want them to feel like Dashing Divas with your Magic Press nail extensions? Or do you want them to apply your products and feel Fresh?
3. Invented, creative & provocative
Whimsical naming can work, inspiring a second look from the consumer, but remember that it may not connect with consumers the way it connects with you. Don't let me scare you away from playful and imaginative names; stray from plain-Jane! Don't pick a name you hate just because you are convinced it will work better than a name you love.
Brands like Drunk Elephant have seen wild success using a name that is provocative and completely invented. Many advisors and retailers told Drunk Elephant founder Tiffany Masterson that she should change her brand name, but she remained steadfasta. She found that the name piqued people's interest and, once she explained the background, it was memorable.
Names like Boscia, which merges "botanical" and "science," and Byredo, a modified, shortened version of the word "redolence," are compelling, yet concise. They're easy to remember and easy to share.
Another example is Nyx, named for the Greek goddess of the night and pronounced "niks." In the beginning, consumers pronounced the brand name—which is most often rendered in all capital letters—by its component letters, N.Y.X. The brand's solution was to focus on how to pronounce it correctly and build better brand awareness.
It is true, if you become famous enough, people will learn how to pronounce your name. All things being equal, however, brands with novel or completely invented names have to invest more to equate their brands with what they actually do, compared to a name that is straightforward and clear.
4. Key ingredient
Your name is also an opportunity to highlight key ingredients in your formulations. Names like Shea Moisture, Marula Oil, Aveeno (the scientific name for the common oat Avena sativa, active ingredient in all Aveeno products), Herbal Essences and Herbivore Botanicals enlighten consumers as to what they'll find inside the bottle.
5. Acronym
Many brand names are acronyms for much more extended names that are descriptive of their provisions: MAC—Makeup Art Cosmetics; GHD—Good Hair Day; E.L.F.—Eyes, Lips, Face; and OPI—Odontorium Products Inc., to name a few. If your current name is lengthy and has no particular meaning or feeling, consider making it into a catchy acronym.
6. Geographical
Names that denote a particular location are important if you have a heritage story that can be tied to a place or geographic region. Lancôme, for instance, is named after the Château de Lancôme, the ruins of a French castle that Lancôme's founder, Armand Petitjean, visited on vacations.
Others, like La Mer, French for "the sea," are derived from the place where the brand obtains its key kelp ingredient. Moroccanoil co-founder, Carmen Tal, started the brand after buying an Israeli company that imported argan oil from Morocco. Moroccanoil brought both the ingredient and the country to the fore of the beauty industry, all with just one initial product.
7. Historical/heritage
Heritage brands have been in the culture so long, you simply cannot change them; they are part of the lexicon. Here, the brand name often becomes synonymous with the product itself. From Madam CJ Walker's recent reemergence to the lasting reputation of Vaseline and Oil of Olay, historical and heritage brand names invoke a sense of trust in the consumer.
8. Founder name
Doctors, celebrity makeup artists and hairstylists often use this approach. People believe in people, so humanizing a brand is important, and including your name in the brand gives it your stamp of approval. Celebrity make-up artist, François Nars of Nars cosmetics, Dr. Dennis Gross, famous for inventing the highly coveted "lunchtime peel," and Fenty Beauty by Robyn "Rihanna" Fenty have all used this method.
However, some names build credibility for the brand, others do not. This option works best if you already have built a reputation for yourself outside of the brand. Historically, it has worked well for doctors, because "Dr." or "MD" lends credibility itself, but the market may have reached a saturation point on doctor brands.
Keep in mind, some names sound more romantic, others authoritative. Some names convey a heritage that is known for quality, such a French or Italian background, which has historically been very desirable in the beauty industry.
Set Yourself Up for Success
Choose your name wisely. The right name can win customers with little effort. Use these techniques to select a name that will get you started on the right foot and gain immediate attention.
Footnote:
aRobin Shobin, "Charlotte Talks To: Tiffany Masterson of Drunk Elephant"; www.charlottesbook.com/20160602-interview-tiffany-masterson-founder-drunk-elephant/
Sheri L. Koetting is the founder and chief strategist of MSLK (http://mslk.com/brand-services/), a beauty branding agency based in New York. MSLK specializes in helping beauty brands find their voice in today's crowded marketplace through 360° brand positioning—from overall brand strategy to brand identity, packaging, retail experience, websites and social media campaigns. Contact: sheri@mslk.com.