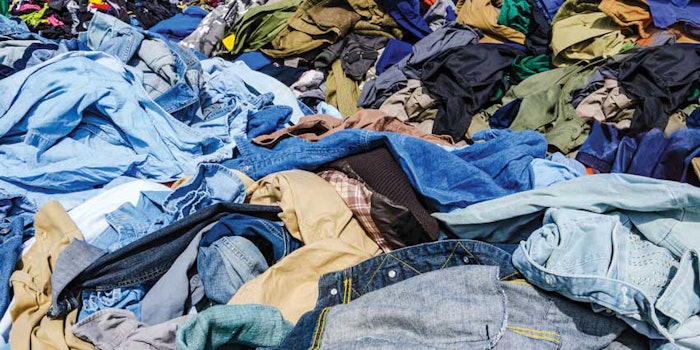 Like the beauty industry, fashion has had its own sustainability reckoning. Increasingly, the focus is falling on the "reuse" element of the "reduce, reuse, recycle" mantra. And it's becoming a big business. In fact, according to the ThredUp 2019 Resale Reporta, 64% of women bought or reported themselves as willing to buy secondhand products, including beauty.
The safety and efficacy issues related to reused/resold beauty products is undoubtedly more complex than those facing the fashion world but consumer demand, sustainable business requirements and potential new revenue streams beckon.
According to ThredUp, 56 million women bought secondhand products in 2018, up from 44 million the prior year. The expansion among Gen Z consumers is even more striking, with secondhand shoppers in that age group climbing from 26% in 2017 to 37% in 2019. Shoppers across every category are taking part, with heavier participation among higher-spend shoppers: luxury (26%), department store shoppers (25%) and value chain shoppers (22%).
All this activity is leading to business building opportunities, with ThredUp partnering with actress Olivia Wilde on a secondhand capsule collection, Neiman Marcus taking a minority stake in luxury handbag and accessory reseller Fashionphile, and a collaboration with H&M's & Other Stories brand with secondhand platform Sellpy, not to mention the brick and mortar expansion of Rent the Runway.
Closed-loop recycling has also taken hold, with For Days allowing customers to return used t-shirts for recycling into new clothing, while Adidas has introduced a shoe that can be returned for recycling and Marine Layer has launched a t-shirt collection comprising shoppers' old shirts.
Sites like Glambot and Poshmark already provide a space for the booming beauty resale culture, but brands could take a cue from their fashion counterparts and build their own resale/reuse models to support closed-loop systems for maximum sustainability. While the technical and safety challenges are real, consumer demand has a history of driving left-field beauty innovations.
Footnotes:
aThe report leverages responses from 2,000 U.S. women age 18 and up who were surveyed by GlobalData in January 2019; www.thredup.com/resale