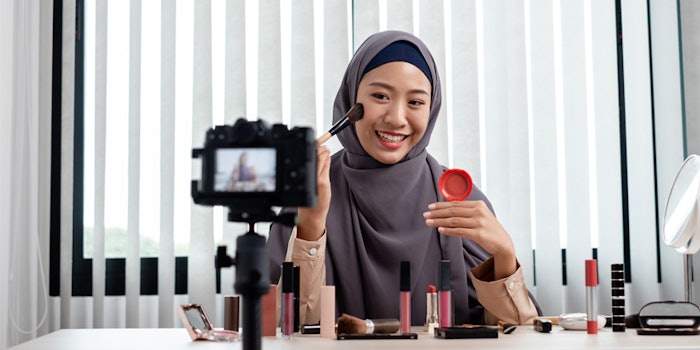 Now, more than ever, beauty brands have a vested interest in re-learning what kind of makeup and skin care products consumers are using and how they are shopping for these products, both online and in-store. These are unprecedented times and brands cannot rely on conventional wisdom. With most of the world intermittently quarantining or wearing masks for the last 16 months, the type of beauty products that consumers were interested in had changed. 
Even though the industry is seeing a steady increase in sales due to consumers returning to their traditional beauty routines, many product preferences have permanently shifted.  Accordingly, it has become increasingly important for beauty brands to delve deep into the research around evolving beauty product preferences to uncover meaningful consumer insights regarding beauty routines and product choices.  
Digital insights platforms allow for a more efficient approach with respect to uncovering such consumer insights. No longer restricted by geography, digital insights platforms allow beauty marketers to select from a larger group of potential participants and yield more diverse and authentic feedback. 
Another benefit of gathering consumer insights through a digital platform is the speed at which these meaningful moments will reveal themselves. Traditional research methodologies may take weeks or months. Meeting the consumer on their terms, even in the comfort of their own homes, means beauty brands will receive deep, authentic insights in real time. 
Video-based Concept Tests
Since the demand for niche beauty products shows no signs of slowing down, it would behoove beauty brands to truly understand exactly what their consumers expect of the specialty beauty products they would consider purchasing. This is a burgeoning market and the brands that are most profitable will be the ones who create a product based on deep, authentic consumer insights. 
One of the best ways in which to identify insights in this context is to conduct video based mobile diaries. In these mobile diaries, beauty marketers can generate a deeper understanding around their consumer's daily beauty routine and frequency of use of current products. They could also learn about their consumer's desired ingredients and expected results of their ideal beauty products.   
Prior to launching, brands can ship willing participants test products and watch them use the product in their natural environment, as well solicit their feedback on ease of use and general product satisfaction. The ability to observe the consumer apply the product in real time provides invaluable product insights as consumers are not always aware of their behavior. 
As such, it is integral that beauty marketers can get an unbiased view of consumers' interaction with products as they can reveal insights that would not have otherwise been gathered by a standard question and answer interview format. 
Beauty brands can also request consumers to record video diaries on a weekly basis to measure product satisfaction on an ongoing basis and obtain longitudinal feedback about their beauty products.
This will help them to ascertain deeper insights in various scenarios as feedback regarding beauty products tends to vacillate over time. This method of feedback also enables brands to have an ongoing conversation with their consumers to better understand how these products are used over a longer period. 
Additionally, video diaries can also be used for unboxing as brands can watch their consumers react to their packaging and product messaging. Finally, cosmetic brands can also engage in one-on-one video interviews with their consumers.
Asking participants about their products on video means brands have a better chance of identifying tone, facial expressions and body language that could lead to a pivotal consumer insight. 
Ensuring that beauty products will be well received by consumers before it launches is always ideal. Video-based concept tests allow beauty brands to capture their target consumer's gut reaction to the product concept, including hearing their honest feedback and seeing their facial expressions and body language.
Carefully studying their reactions and finding common themes among the participants, both positive and negative, will help brands assess which products may be successful in its current state and which may need to be refined before launching. 
Remaining Competitive 
Like many other categories, the beauty category is irrevocably different than it was a couple of years ago. Thankfully, there are many tools, like digital insights platforms, at our disposal to better understand these differences as well as the ever-evolving needs of the consumer.  Equipped with this information, beauty brands can confidently develop new products or refine existing products to remain profitable in a competitive category.