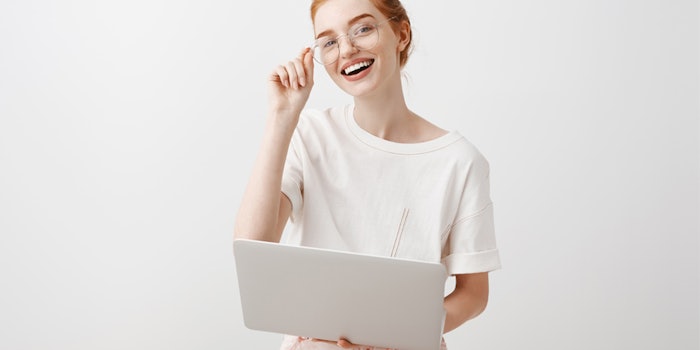 One could say the rapid pace of new beauty brands popping up at a dizzying rate is quite astonishing. Because of this head spinning frequency, one could ask, how is it possible to have a standout product when plenty of new arrivals are vying for the same spot in a consumer's routine?
Let's face it, people have short attention spans. Maintaining a business in an ever-shifting marketplace while satisfying rapidly changing consumer habits has become more challenging than ever.
Report: The Digital Tools Boosting Indie Brands
If you were seeking a "CliffsNotes" approach to launching a successful beauty brand, this is not for you because it does not exist. CliffsNotes are instantly recognizable study guides essentially designed as a cheat sheet to summarize "big things" in literature for students that do not want to read the novel nor do the work.
Pre-internet, students used CliffsNotes to fake their way through a course. But, like life, not knowing the significant details, or "little things" is what can lead to success or failure. Therefore, as in school, there is no fast track cut-and-paste roadmap for the beauty business. However, if you are in it for the long haul, ask yourself a few essential questions before you dive in:
What is different about your product?
What is your niche?
What is your brand vision now, and does it still hold true five years down the line?
Know Your Product and Vision
Are you truly innovating and creating a new product or are you simply jumping on the latest and greatest buzzword bandwagon? Remember: in this ever-changing climate, the faster they come, the faster they fade. 
You have to stand out from the ubiquitous sea of me-toos and not become another rubber stamped business-jargon brand with no core substance. Delivering a high-quality product and building authority with your vision while earning your customer's trust is a long-term strategy your brand should invest in.
Know Your Niche
Are you imitating a current brand on the market or hijacking their brand identity? This is the case for many new startup brands today, from their imagery to their marketing lingo. As a result, it is difficult to differentiate among them creating a formula for phoniness.
Consumers are more tuned in than ever and can feel a brand's inauthenticity, especially if you are constantly changing your brand's message with each passing trend. Speak to your customer and speak to them in a way that rings true.
Expert interview: Winning Beauty Brand Strategies
For the past decade, the burgeoning of social media platforms has allowed direct connectivity with your customers like never before. Positive feedback is one of the greatest benefits of social media. But what no one tells you—so is the negative. 
If your customers are voicing their opinions, (i.e., packaging shortfalls, ineffective formula/product performance, not meeting product claims) do not be dismissive. Listen to them, evaluate their feedback and see if there are areas that need improvement.
Ultimately, take this as constructive criticism. Sometimes learning from valuable feedback, even when it's negative, is what keeps your company growing and improving, while simultaneously earning the respect of the consumer by not ignoring the elephant in the room.
In essence, be authentic. Stay true to your message and always be unique.
Since 1966, mastering a culture of beauty has been a family tradition for Cristina Samuels, co-founder of Mode Cosmetics and EVP at Zela International. From her 55-year heritage as the first family of nail polish to one of the oldest family-owned American cosmetic manufacturers and marketers, Samuels began her career working at the foot of her beauty pioneer father at Zela International. Nearly three decades ago, Samuels co-created Mode Cosmetics by originating high-performance naturals in color cosmetics, fusing skin care ingredients with fashion-forward products, ultimately creating a new color category.