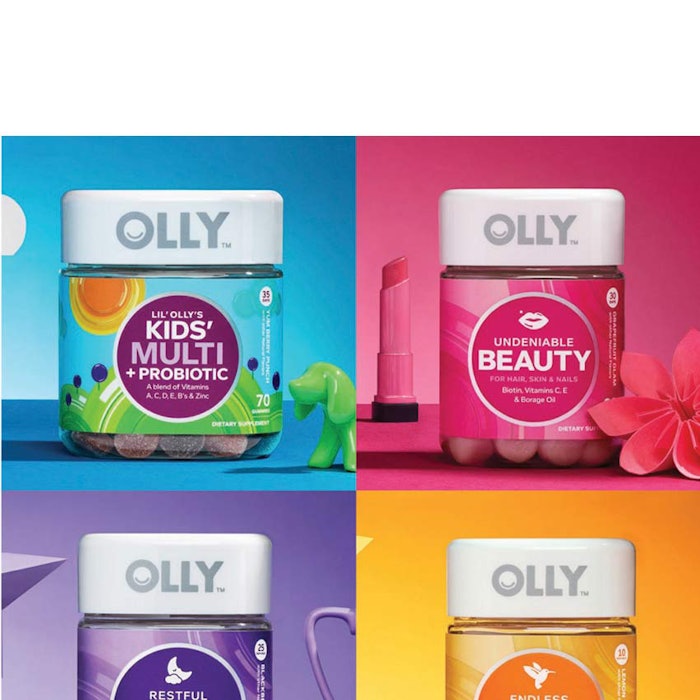 The term "challenger" was first coined by Adam Morgan, author of "Eating the Big Fish: How Challenger Brands Can Compete against Brand Leaders,"* to describe brands that upend assumptions in a given category or industry. Today, beauty is in the age of the challenger brand—companies that disrupt the dynamics of segments, or even entire industries, and unseat the market leader.
David Vs. Goliath
Every category has a Goliath, a leader or dominant brand with the biggest market share that establishes the segment's rules and conventions. Challengers play the David to their category's Goliath. But being a small brand, or the number two or three player in a category, doesn't automatically make a company a challenger.
What defines the challenger is a mindset. Challengers define what they are challenging, so that they can introduce new criteria of choice. They also typically have big ambitions that outstrip their resources. As a result, they must think smarter and be more agile in order to challenge the category's behemoth.
Challengers can't compete with the big fish on their own terms, so they introduce something new—a different approach to positioning, product, packaging, distribution or communication—thereby changing the rules of the game.
Don't Fear Disruption
Every industry is subject to disruption by challengers, including hospitality (Airbnb), livery (Uber), education (Coursera), financing (Kickstarter) and retail (Etsy). Larger CPG brands, in particular, are prone to challenger disruption as a result of consumers' changing expectations (where agility is in inverse proportion to size) and fragmentation of channels that reduces barriers to entry for emerging brands.
Disruption of a category needn't be seen as a negative thing, said Mia Davis, head of environment, health and safety for Beautycounter, a California-based beauty and personal care company with an uncompromising focus on ingredient safety and transparency. Indeed, Beautycounter, which sells its products online, as well as via beauty consultants, sees itself as disrupting the entire beauty industry, with its rigorous ingredient selection process and explicit "Never List" (see photo) of more than 1,500 ingredients that it bans from its products.
"What we are doing is shaking things up, but it is also innovative and collaborative," said Davis. "We want to share pre-competitive information about ingredients, and work together to improve access to data and … ingredient sourcing. Certainly Beautycounter benefits from that, but so does any other company that wants to improve and set the bar higher."
What It Takes to Be a Challenger
Challengers live by several core principals. Here are just a few examples of how today's beauty and personal care brands are challenging the Goliaths of their category.
1. Intelligent Naiveté
Challenger brands find real opportunities for growth by viewing a category with fresh, or "innocent," eyes. They ask simple, but intelligent questions that brands within the category may lack perspective to do. This "intelligent naiveté" is often a real advantage to a challenger brand, Morgan wrote in "Eat Big Fish," because it takes big ambitions to change the way the world feels about a given industry.
When Craig Dubitsky, founder and CEO of Hello Products—the world's first "naturally friendly" oral care brand—first surveyed the category, he was surprised by what he saw.
"The visual vocabulary was shocking to me," he explained. "An extracted tooth is the global icon for oral health. That's the last thing I want to see on my toothpaste. Everything was fear- and shame-based—kill or be killed! If you're not whitening, you're fighting germs. There was nothing fun, friendly, delicious and interesting."
Dubitsky saw an opportunity to bring a friendly, human touch to the combative narrative of oral care.
"I wanted to elevate the everyday, turn a commodity into a desirable," he said.
Hello Products achieved this transformation through vibrant packaging, appealing flavor combinations (including Mojito Mint and Blue Raspberry) and an eminently likable brand tone.
Olly, a vitamin and supplement brand, jumped from the health aisle into other areas, according to CEO and co-founder Brad Harrington. The brand also focused on the consumer experience of taking supplements.
"Instead of choking pills down, we were inspired by the gummy form," Harrington explained. "We wanted to create a product that people would look forward to taking every day."
In addition, Harrington and his team saw the vitamin category as being divided into two uninspiring factions: scientific-sounding brands such as Centrum and folksy brands such as Nature's Garden.
Harrington explained, "We wanted [instead] to bring a more lifestyle approach that would appeal to millennials, who gravitate toward health, wellness and alternative medicine."
2. Lighthouse Identity
Challenger brands are rigorous in identifying who they are and what they stand for and develop a very focused "lighthouse identity" based on an "inarguable brand truth." Challengers project this identity intensely and consistently.
"Brands to me are like people," said Harrington. "The most interesting ones have an energy and aura around them. Olly created this aura, or identity, via a colorful brand block in a sea of confusion. Vitamin brands are categorized alphabetically at shelf, but Olly is merchandised like a system, all together. We color-coded the benefits and made them simple and clear, with variants such as Sleep, Beauty, Skin, Immunity and Energy."
Beautycounter's Davis noted that, by prominently citing its "Never List" of ingredients, the company had created a new space in the beauty industry that was more specific than "green" or "natural."
She explained, "It is always a challenge to define a brand both by what you are—better beauty—and what you are not—protective, secretive. We show why we're different and lead by example. We're not perfect—this is about progress, not perfection—but we're proud of our hard work and success to date."
3. Sacrifice
Brands with fewer resources need to know what they are not going to do, which can be as critically important as what they are going to do. It is not a question of prioritization, but rather eliminating nice-to-have, as opposed to must-have, targets. Indeed, this concentrated focus can be seen as one of the few advantages that challenger brands have in their arsenal, compared to market leaders.
"With Olly, we stayed super-focused by doing an exclusive deal with Target," said Harrington. "Our focus was, 'How do we win at Target?'"
This meant sacrificing how quickly the brand grew in the first year, including international expansion, in order to stay focused on product, product delivery and merchandising.
4. Unlimited Obsession
The flip side of sacrifice is over-committing, driving success through a relentless drive to succeed in one or two key activities.
"We are fanatical about the experience of our product," said Harrington. "We are constantly trying to delight consumers with regard to taste, flavor and organoleptics (qualities that stimulate the sense organs)."
Hello Products describes itself as being an intense listener.
"We really care about being approachable and hyper-thoughtful," said Dubitsky. "We pay extreme attention to the way we interact with people."
Dubitsky makes himself easily accessible by Skype to anyone who contacts him, including dentists, dental hygienists, entrepreneurs, people living in China looking for Hello Products and even dads helping their kids on their school projects.
He added, "The positivity that we put out in the world comes back to us in ways we couldn't even factor."
In short, brands can never obsess too much over their area of expertise.
Davis laughed, "You can't overcommit to the marriage of beauty and health."
Footnote:
*Wiley (2009)