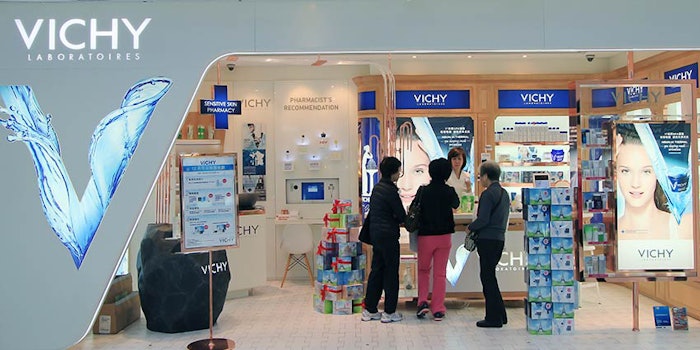 McCann Paris has won the global advertising and marketing communications account for Vichy, the former company announced.
Vichy, which specializes in skin care, is part of L'Oreal's active cosmetics division; the brand is sold in more than 60 countries. McCann Paris intends to roll out its new global communications platform for the brand in key markets this year.
Related: La Roche-Posay, Vichy Products Debut at Walgreens
McCann—which developed L'Oreal's "You're worth it" campaign more than 40 years ago—handles L'Oreal Paris' color cosmetics, hair care, skin care, hair color and styling, men's products around the globe.
"We are very proud to partner with such an iconic brand as VICHY, writing a new page of its history as it evolves to face future challenges and opportunities, both in France and internationally," said McCann France CEO Bruno Tallent. "McCann Paris has been working with the L'Oréal group for many years, and we are delighted to be able to extend this partnership within the group's dermo-cosmetic division."