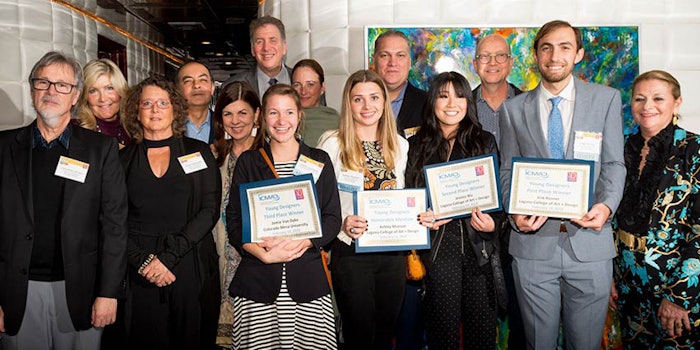 Jessica Sterling Photography
The International Cosmetics Trade Association (ICMAD) has announced the winners of its 2018 Young Designers Awards competition, honoring excellence in graphic and packaging design from college and university students around the country.
Winners were announced at a ceremony held aboard the Ambassador Yacht at Newport Beach, California's Balboa Bay resort. (Finalists received all-expenses paid trips to the ceremony.)
Finalists and honorable mentions were selected from a pool of more than 356 students participants from more than 25 schools.
The 2018 Young Designers scholarship winners
First place and recipient of $5,000 is Erik Rosner, Laguna College of Art & Design
Second place and recipient of $2,500 is Jessica Wu, Laguna College of Art & Design
Third place and recipient of $1,500 is Jamie Van Dyke, Colorado Mesa University
Honorable mention recipients
Samantha Stember, Oregon State University
Emily White, Pennsylvania College of Art and Design
Ashley Munson, Laguna College of Art & Design
Additionally, a $25,000 donation from eos Products was presented to Laguna College of Art & Design by ICMAD  Vice Chairman and eos Products President, Sanjiv Mehra.
Cash awards given to scholarship winners and honorable mentions were provided by donations from ICMAD and East Hill Industries, and were presented by East Hill vice president Chris James.