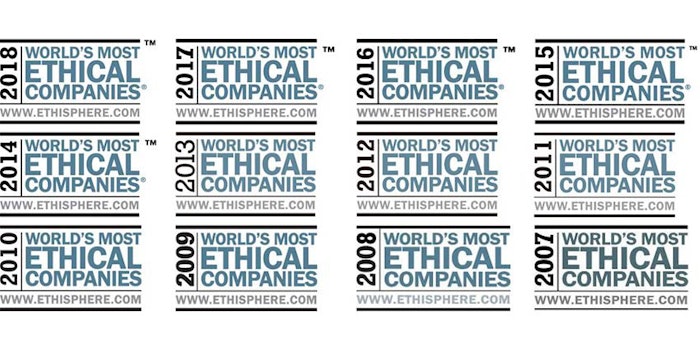 For the 12th year in a row, Kao Corporation has been recognized as one of the World's Most Ethical Companies by Ethisphere Institute, the former organization announced.
The World's Most Ethical Companies recognizes organizations for achieving significant results in corporate transparency, compliance, ethics and fairness. Companies from around the world are evaluated in the categories of: ethics and compliance program, corporate citizenship and responsibility, culture of ethics, governance and leadership, innovation and reputation.
Related: Kao, Shiseido Honored as Ethical Companies
Kao has received the designation since its 2007 inception.
"We are honored to be recognized as one of the World's Most Ethical Companies for 12 consecutive years. As we continue to offer a wide array of innovative products to the market, our commitment to integrity has never wavered since we began the business 130 years ago," said Kao president and CEO Michitaka Sawada. "I must impress upon everyone that compliance is the cornerstone of our company's existence that is in a variety of business fields. This integrity continues to be embraced in Kao's daily business activities in a culture of openness."