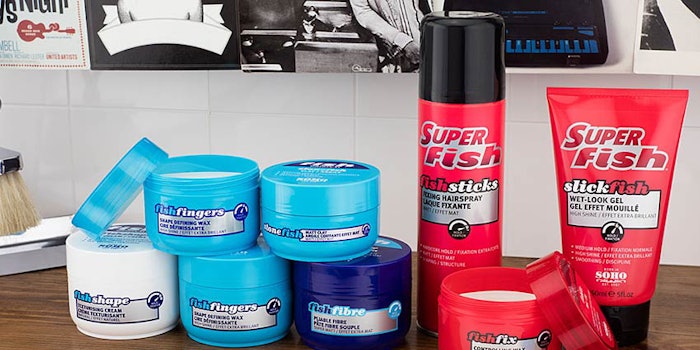 Swallowfield has announced its acquisition of men's grooming brand Fish.
The acquisition includes all related trademarks, stock, website domains and marketing collateral. Financial terms include a £2.7 million unfront cash consideration, and a £0.3 million, 12-month performance based earn-out.
Swallowfield's Brand Architekts team will manage the brand; Fish founder Paul Burfoot will continue to work as a consultants.
Related: Cracking the Men's Grooming Code
Launched 15 years ago, Fish currently retails in Boots, Superdrug, Tesco and Waitrose. It will join Swallowfield's growing portfolio of male grooming products, including MR., The Real Shaving Company and Tru.
The acquisition comes after the company reported strong interim results for the 28 weeks ending Jan. 6, 2018. The company reported revenue of £40 million; underlying profit increased 11% over 2017. Owned brands accounted for 31% of group revenues. (Manufacturing sales decreased 6% compared to the previous year.)
"Following the acquisitions of Real Shaving Company in 2015 and The Brand Architekts in 2016 we have been delighted to have seen strong growth momentum in our owned brand portfolio," said Swallowfield CEO Chris How. "This segment of our business showed sales growth of 25% in the first half of our current financial year and in that same period contributed 31% of Group sales. The addition of Fish to this vibrant portfolio will add further strength and growth potential."