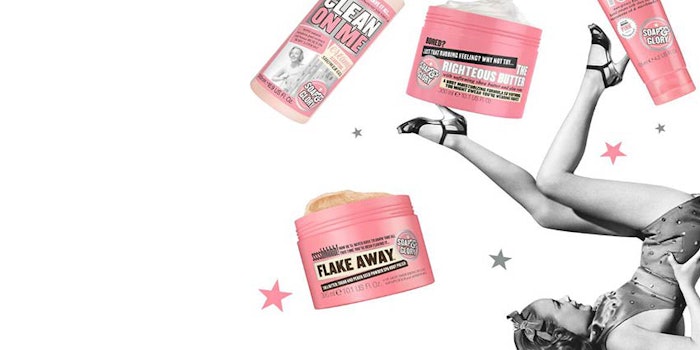 Soap & Glory has announced the launch of its new More Than Lips campaign, created "to remind women everywhere that whatever their shade of gloss, they can, and should, always share their voice like a boss."
Debuting with a two-minute long video (which was shared on their campaign microsite and Instagram and YouTube accounts), the company asks customers to share their experiences and speak up by sharing the video on through their social media using the hashtag #MoreThanLips.
Related: Inclusive Beauty
The video was created at the Los Angeles Women's March (held Jan. 20th, 2018), where women were invited to share their peace in a private booth so that they could feel comfortable sharing openly and honestly. From this footage, the video was born.
To illustrate their commitment to the cause, Soap & Glory will donate $5 to She Should Run—a national organization working to increase the number of women running for elected offices to 250,000 by 2030—for every Instagram post that utilizes the #MoreThanLips hashtag.