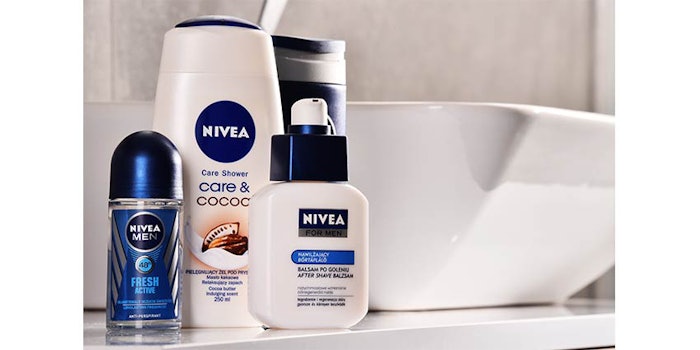 Beiersdorf has announced its 2017 full year results.
The company reported group sales of 5.7% and nominal sales of 4.5%, from €6.752 billion to €7.056 billion. EBIT margin, at 15.4%, was up 0.4% from the previous year.
Consumer Business increased organic sales by 4.7% (nominal 3.4%). Tesa, the company's pressure-sensitive adhesive tape affiliate, achieved 10.6% organic sales growth.
Related: Beiersdorf Sales Rise in First Half of 2017
"Beiersdorf is in a strong position. This is clearly reflected in the financial figures for 2017. Our success is the result of the systematic implementation of our business strategy—the Blue Agenda—and our hard work," said CEO Stefan F. Heidenreich.
"We have put Beiersdorf on a long-term path to success. Beiersdorf has strong brands, a well-filled product pipeline and a considerably expanded international presence. Our high levels of efficiency and flexibility are key factors to our success. We therefore look ahead to the 2018 financial year with confidence and cautious optimism."