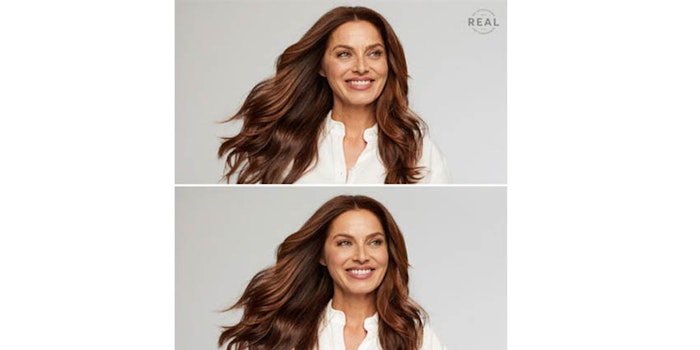 Prestige hair color brand Madison Reed  has vowed to use raw, unaltered photography in its advertising.
These photographs will be identified with a "Real Mark." Web pages and packaging displaying shades will continue to be digitally retouched, to give customers a clearer idea of end results.
Related: Ulta Beauty and Madison Reed Team Up to Provide In-store AI Hair Color Consultations
"Long ago, I decided Madison Reed would never use seductive photography," said Madison Reed founder and CEO Amy Errett. "In fact, I named the company after my daughter to empower her to find her own path, with grace and without apology. So I am thrilled by our decision to promise zero photo alteration in our advertising. This pushes our brand, and the cause, forward. We encourage other beauty companies to join the movement."