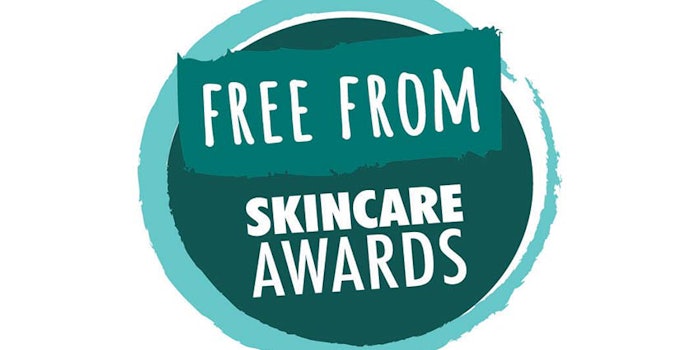 The 7th annual FreeFrom Skincare Awards are now accepting applications.
The awards honor products "free from" some of the allergens and ingredients consumers now avoid, in 14 categories. These include Family Skincare, sponsored by NATAorigin; Hair Care, sponsored by Formula Botanica; and Hard Soaps, sponsored by Bare & Beyond.
Entries are tested for one month by four independent testers, who each provide detailed feedback that is used to create a shortlist which will be announced in May. Judging sessions to select winners, which includes expert panels, are held in June.
Previous winners in the Best Overall category include Beneco's Lip Balm (2017), Kinvara Skincare's Absolute Cleansing Oil (2016) and Bloom Remedies' Men's Daily Moisture Care (2015).
For more information or to apply, visit freefromskincareawards.co.uk.