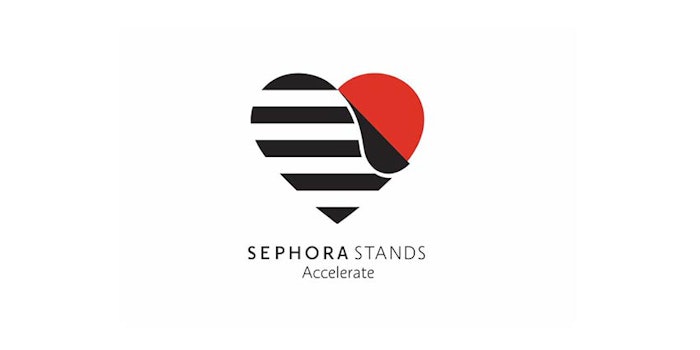 Sephora Stands/ via Vimeo
Sephora has announced the 2018 cohort for its Accelerate program. (The 2017 cohort can be viewed here.)
Accelerate is a months-long program dedicated to building a community of female founders in the beauty industry.
Beginning with a weeklong bootcamp—wherein participants acquire the skills to create a successful business—the program includes mentorships from Sephora and industry leaders; grants and funding, including two all-expense paid trips to San Francisco for program events and a monetary grant; and Demo Day, where participants present their company to industry experts, potential venture partners and members of Sephora's senior leadership.
Related: Succeeding in Beauty Giant Sephora
Participants are selected based on vision, innovation, product, plan and social impact. The program is open to businesses co-founded by a woman, aged 18 or older, based in countries where Sephora Americas operates; only one founder per brand is allowed to participate.
"Even in the beauty industry, where most customers are women, female founders are still underrepresented," said Corrie Conrad, head of social impact at Sephora. "We see a unique opportunity to draw from our history of working with entrepreneurs to build a supportive community for early-stage female founders."
The 2018 Accelerate Cohort:
Cat Chen, Skylar Body (USA)
Iliana Loza, Ahal (Mexico)
Shuting Hu, SkinData (China)
Erika Milczek, Curie Co (USA)
Nelly Pitt, BeautyMix (France)
Kristen Miller, Mented Cosmetics (USA)
Brandi Leifso, Evelyn Iona Cosmetics (Canada)
Ming Zhao, Proven (USA)
Laure Bouguen, Ho Karan (France)
Anju Rupal, Abhati Suisse (Switzerland)
Heather Ridout, Okira (Brazil)
Cathy Han, 42 Technologies (USA)
Kylee Guenther, Spectalite (USA)