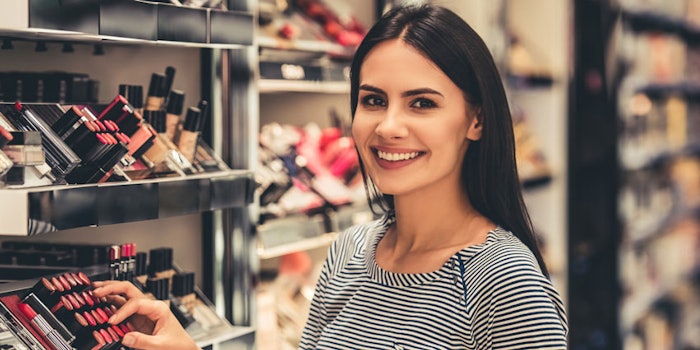 Sephora understands beauty and retail in a way that's nothing short of brilliant. They're constantly looking at what consumers want, what works and what doesn't, and how technology can delight customers and keep them coming back. As a retailer, Sephora is fascinating, given their complex operating system, internal language and fiercely competitive shelf space.
For any beauty brand, selling at Sephora can mean prestige, worldwide awareness and a promising future. However, getting in and remaining on shelf is no easy feat.
Look the Part and Deliver Results
In speaking with consultants, former and current Sephora merchants and brands who are on Sephora shelves, the resounding advice was: be on trend and have great packaging. They also stressed the importance of highlighting a brand's differentiated position, the traction of the brand on social and on its own e-commerce, and press coverage. To be successful, your product has to look the part and deliver the results it promises.
The importance of using data was another recurring theme in the advice that was dished out. How is the category performing? What are the trends? What are your online sales and projections? If you're already on Sephora shelves, what kind of story does your POS data tell? The last thing that the merchandising team wants is to sense any doubt--know your numbers and deliver your story confidently.
Game of Numbers
Sephora merchants are faced with numerous different brands and categories. When a brand doesn't come prepared with hard data, the merchant's intuition has to take over. Numbers win over intuition every time, and allow you to present a balanced and logical case for your business. Kelly Kovack founder and CEO at BeautyMatter.com, said, "Sephora wants to make sure that you have the ability to support the launch and stay in business. They want to see a robust product pipeline, enough funding to 'play the game', and a well planned marketing strategy."
Social Butterflies
Sephora merchants are also extremely social media savvy. Engagement on social media and traction with beauty press are non-negotiable. They will make your brand that much more desirable to Sephora. Instagram is the platform Sephora pays most attention to, so make sure your likes and follows measure up.
Sephora, in particular, is known for working closely with brand partners to seize category growth opportunities in the industry. Anything a brand can do to support the experience of a Sephora shopper, especially as it relates to pricing and incentives, adds value to the retailer relationship.
Priya Venkatesh, Sephora's vice president of merchandising for skin care and hair care, stated, "We work very closely with these brands. That is the model of Sephora."
So, What Does This Mean?
Above all else, your brand has to be compelling for consumers and your numbers must prove a strong business case. Starting from your pitch all the way to your line reviews, you must articulate a strong story that encompasses digital, marketing, and sales. If you do that, then you'll be well on your way to building a long and prosperous relationship with the world's most successful beauty retailer.
The Ultimate Guide to Sephora eBook dives deep into the world of Sephora and looks at strategies and tips on how to get, stay, and succeed in this beauty giant. Download the free eBook to continue reading.
Author bio:
Marsha Druker is a marketing manager at Askuity. She launched her career in the CPG industry, working on six different brands at Jarden (now Newell Brands). She's passionate about technology, startups and marketing. She's also the author of The Ultimate Guide to Selling at Sephora eBook.