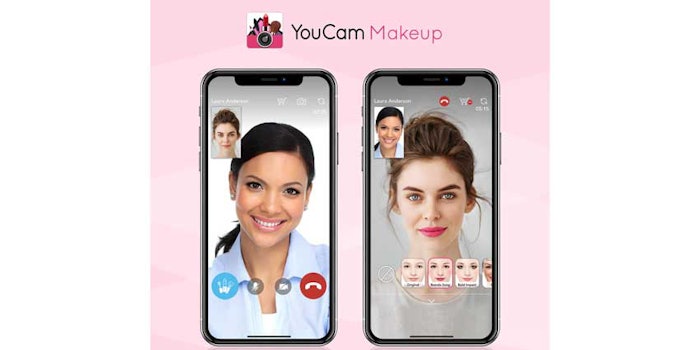 While augmented reality (AR) beauty platforms have given consumers a new level of personalization when it comes to purchasing cosmetic products, YouCam Makeup has taken it up a notch with the launch of its virtual on-demand Beauty Advisor experience.
Introduced at South by Southwest (SXSW) Festival in Austin, Texas, the new one-on-one feature allows users of the YouCam Makeup app to connect with a beauty expert via live video chat for a consultation while trying on different looks through guided AR makeup trials.
How it Works
Beauty advisors can enable 

the training mode and AR technology to show users the best looks and products in real-time on their face; and

Advisors can guide users through looks and help them shop products from YouCam brands. 
CEO of Perfect Corp.,—parent company of YouCam Makeup—Alice Chang, said, "By adding an on-demand personalized feature, YouCam continues to elevate and enhance the customer beauty journey for consumers, brands and retailers alike."
According to the company, YouCam's on-demand Beauty Advisor experience will be available in the app, coming soon.