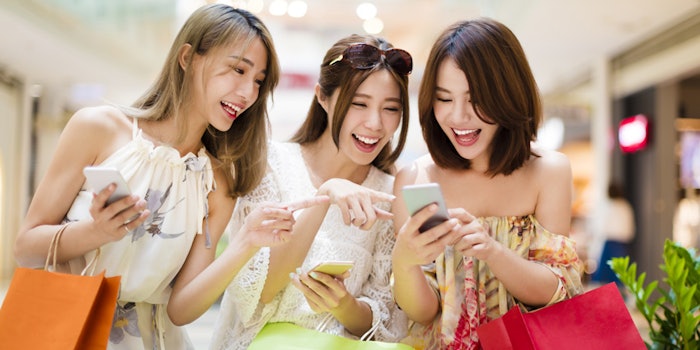 Augmented reality (AR) beauty may be the biggest beauty trend as of late. A recent Intage study, commissioned by Perfect Corp., found the effectiveness AR beauty apps, such as YouCam Makeup, has on the consumer journey. 
The study tracked the behavior and purchase history of 25,000 females in Japan, ages 15-69 years old, for an entire year. The participants were made up of YouCam Makeup users and people who did not use the app. 
The full list of results can be found here. Core insights include:  
YouCam Makeup users are 1.6 times more likely to purchase cosmetic products compared to females who do not use the app.
Beauty app usage corresponds to higher cosmetic consumption. YouCam Makeup users spend 2.7 times more money on beauty products than females who do not use the app.
YouCam Makeup's AR try-ons on average drive two times more cosmetic sales and in some cases drive up to six times two more sales for some brands.
AR beauty apps are one key driving force behind cosmetic sales among young females. Gen Z users are 10 times more likely to make purchase decisions on beauty products after using YouCam Makeup. And millennials are two times more.