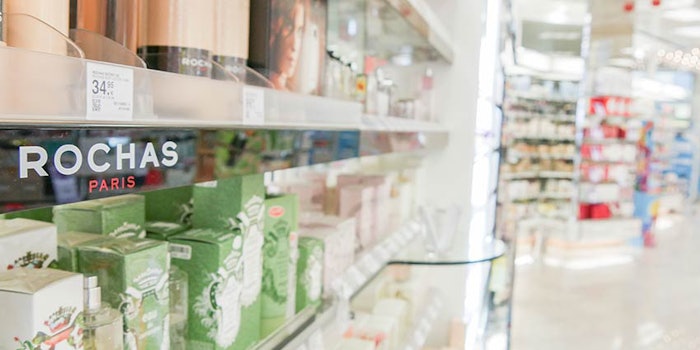 Inter Parfums, Inc. has announced its 2017 Q4 and year end financial results.
Net sales increased 13.5% for the year to $591.3 million, compared to $521.1 million in 2016.
For Q4, net sales increased 10.9% over 2016, to $149.5 million. Net sales for European-based operations rose 15.5% to $115.4 million; conversely, United States-based operations saw a 2.2% decrease, reporting net sales of $34.1 million.
Related: Inter Parfums Releases Preliminary Q4 and 2017 Fiscal Results
Chairman and CEO Jean Madar noted that all markets saw growth, with North America ultimately becoming the largest market with year-over-year sales gains of 19%; it was followed by Western Europe and Asia. The company's three largest European-based brands—Montblanc, Jimmy Choo  and Lanvin—all posted growth for the year. He also highlighted newer brands Coach and Rochas for having a successful year.
"The improvement in gross margin reflects increased sales of higher margin products by our European operations, much of which was through our distribution subsidiaries that sell product directly to retailers," said Russell Greenberg, executive vice president and CFO. "Of special note, sales of Montblanc, Jimmy Choo and Coach products to retailers in the U.S. are conducted by a company-owned distribution subsidiary, and sales of Rochas brand fragrance are concentrated in France, where we sell directly to retailers, and in Spain, where we sell through our distribution subsidiary."