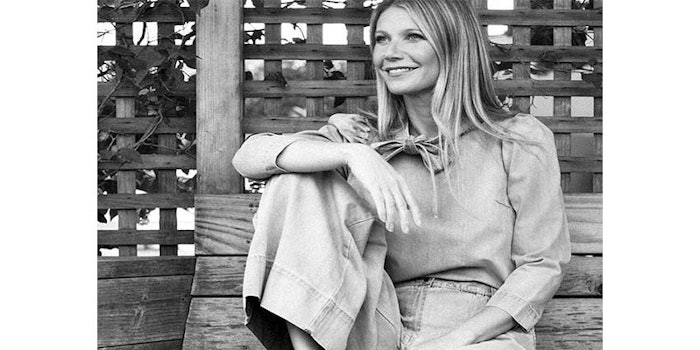 @goop/ via Instagram.com
Goop, Gwyneth Paltrow's lifestyle brand, has raised $50 million in Series C funding, reports Forbes. That brand is reportedly not yet profitable.
Round investors include Felix Capital, Lightspeed and NEA. The completion brings total outside investments in the company to $82 million; previous rounds have raised $10 million (series A, 2015) and $15 million (series B, 2016). The brand also had a round of family-and-friend funding.
Related: goop Introduces 5 Bath Soaks
Capital from the newest investments will go towards international expansion, with the goal of expanding e-commerce into Europe by year's end and hosting overseas events. The company claims to have tripled its revenue year-over-year for the last two years and is tracking to more than double revenue in 2018.
Growth for 2018 will likely be driven by new branded product lines, including a fourth fragrance, skin care products and home goods line, and expanding international business. Among its current revenue drivers are goop Wellness, a vitamin regimen which hit $100,000 in sales on its 2017 launch day according to the company.
Sources estimate the company's revenue at $15 to $20 million; goop would not confirm the number, or valuation. It did, however, say that PitchBook's estimate of $250 million was off (though not if it was too high or too low).