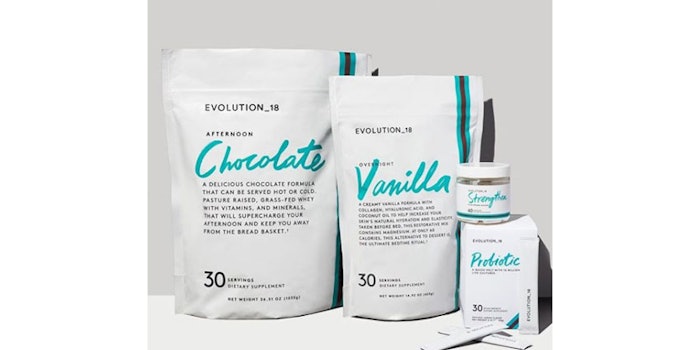 While Bobbi Brown may have retired from the prestige beauty scene, she is certainly keeping herself busy with the launch of a new lifestyle brand, Evolution_18. 
According to the brand's website, "the launch of her lifestyle-inspired wellness line ... is a natural extension of Beauty from the Inside Out and a testament to her commitment to living a holistic lifestyle."
The Products
The strengthening capsules contain keratin and essential biotin for hair, skin and nails.
The probiotic stick packets come in a lemon flavor and contain 

10 billion live cultures and prebiotic fiber meant to support digestion and nourish a healthy microbiome.

The Afternoon Chocolate protein powder is a combination of 

grass-fed whey protein and cocoa plus vitamins and minerals.



The Overnight Vanilla is a drink made with Tahitian vanilla and infused with 

infused with collagen, biotin, hyaluronic acid and coconut oil.
The products are currently not available for purchase at this time, however, there is a waitlist for consumers to join.