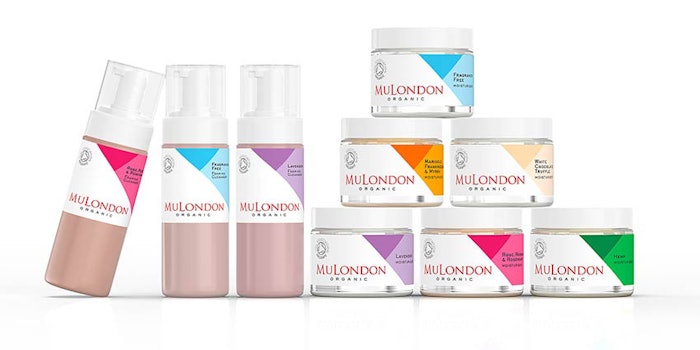 @MuLondon/ via Facebook.com
MuLondon's entire range of skin care products now carries the Vegetarian Society Approved Vegan trademark, the company announced.
The indie skin care company utilizes cruelty-free, vegan formulations based on herbal ingredients.
The Vegetarian Society Vegan Approved trademark accredits based on independent ingredient and production method, checked by experts at the Vegetarian Society. Products must be free from GMOs, animal-derived ingredients or animal testing, and without cross-contamination during production.
"We are excited about the recent upsurge in veganism, which has prompted more people to choose products made without animal ingredients," said MuLondon founder and CEO Boris Zatezic. "The new vegan accreditation from The Vegetarian Society, the oldest vegetarian organization in the world, is a sign of the zeitgeist. We're thrilled to be a part of the movement towards a more compassionate lifestyle by making it easy for people to spot and choose cruelty-free and vegan products."