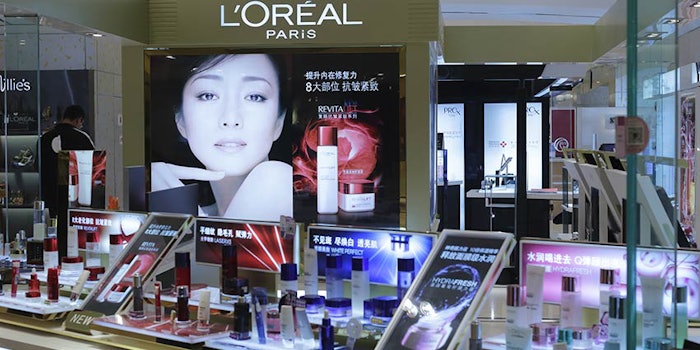 L'Oréal is the preferred bidder for a 70% stake in South Korean cosmetics company Nanda, reports Reuters.
The deal is estimated at 400 billion won ($375 million) and is being managed by UBS. The move would aim to strengthen the cosmetic giant's presence in Asian markets, including China.
Nanda, which began as an online retailer, has retail spaces in South Korea, Tokyo and Hong Kong. It recorded 129 billion won in sales in 2016, up from 109 billion the previous year.
Related: Carver Korea is Unilever's Latest Acquisition
Update:
L'Oréal has acquired 100% of Korean lifestyle make-up and fashion company, Nanda Co Ltd. 
Stylenanda, which started as a fashion company, now sees more than 70% of business lead by its makeup brand, 3CE. The company is currently operating in Korea and Japan and employs approximately 400 people.
Stylenanda, a coveted brand among Korean and Chinese millennials, currently utilizes a multi-channel distribution model, including e-commerce, specialty retailers, point of sales in department and duty-free stores.
According to L'Oréal, this acquisition will allow for the international expansion of 3CE. The transaction is expected to be completed in the next two months after customary regulatory approvals. 
So Hee Kim, CEO and founder of Stylenanda, said, "We strongly believe that this transaction will be a landmark breakthrough for Nanda. Grounded on L'Oréal's solid support and global platform, we envisage expanding Stylenanda's footprints internationally, becoming a world-renowned brand to lead global trends in beauty." 
Yann Le Bourdon, President of L'Oréal Korea, added "With this acquisition, L'Oréal Korea will substantially reinforce its presence in the accessible make-up market. We are very proud to welcome the Group's first Korean beauty brand and contribute to bring Korean beauty and style to the rest of the world."