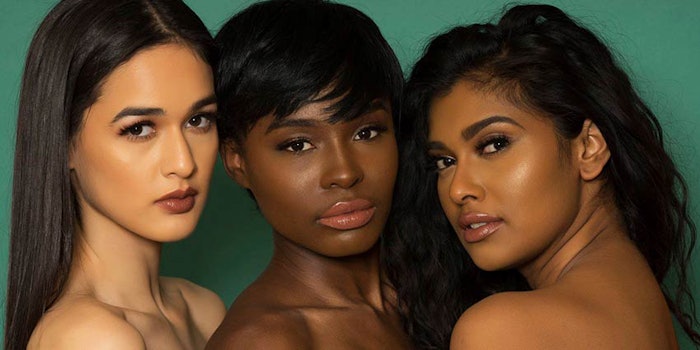 @mentedcosmetics/ via Facebook.com
Mented Cosmetics has announced a new round of $3 million series seed, reports Forbes.
The round's lead investor, CircleUp Growth Partners, focuses on early-stage consumer brands and female-led startups.
Mented was launched in January 2017, when founders KJ Miller and Amanda Johnson sought high-end, organic beauty products for skin of color. Graduates of Harvard Business School, Miller and Johnson launched the company with roughly $10,000 of their own savings, beginning with a range of lipsticks compatible with deeper skin tones.
Related: Value(s): The New Luxury
"How crazy is it that two professional women with disposable income who are enthusiastic about beauty couldn't find something as simple as everyday lip color?" Miller told the publication. "If these big brands with big budgets aren't going to prioritize us as women of color then we were going to create it ourselves."
While their first foray into funding yielded "more no's than yes'," said Miller—they pitched to more than 80 venture capital firms, eventually completing a pre-seed round of $1 million in October 2017— "This time around we pitched to far fewer VCs–about 30 in total–and this time we were the ones saying no."