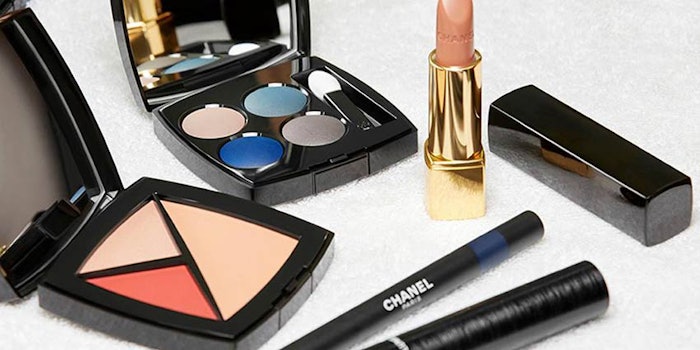 @chanel/ via Facebook.com
For the first time in its more than 100-year history, Chanel has released its annual financial results reports the New York Times. 
Reporting 2017 calendar year sales of $9.62 billion (up 11% from the previous year), the luxury brand is among the largest in the world by revenue, besting Gucci and coming in neck-and-neck with LVMH-owned Louis Vuitton.
Growth was driven primarily by sales in Asia-Pacific and Europe. Operating profit was reported at $2.69 billion, and net debt at $18 million. Investment in "brand support" activities including fashion shows and customer events saw a 15% increase over the previous year, at $1.46 billion.
Related: Chanel to Release New Fragrance for First Time in 15 Years
Additionally, the company announced it has established a new London-based holding company, Chanel Limited. The aim is to bring all of its businesses and employees—totaling 20,000—under a single roof and to streamline its legal and organizational structure, which hasn't been modified since the 1950s.
The move to disclose after a century of privacy was driven primarily by symbolism, chief financial officer Philippe Blondiaux told the publication over the telephone—to show that, despite persistent rumors of a potential takeover, the company has the size and willingness to deflect them.
"We realized it was time to put the facts on the table as to exactly who we are: a $10 billion company with very strong financials, plus all the means and ammunition at our disposal to remain independent."