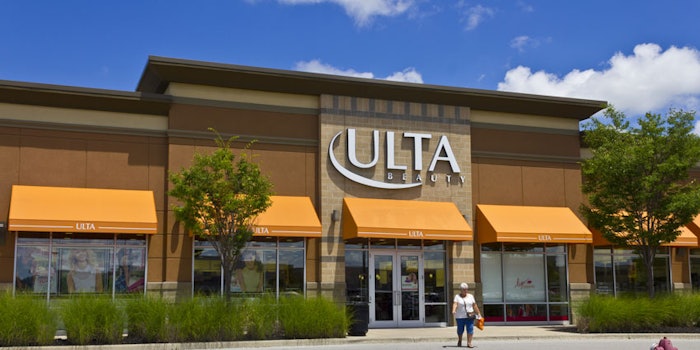 Ulta Beauty recently announced that a holding company reorganization took place on January 29, 2017. This marked the beginning of the company's new fiscal year and was intended to create a more efficient corporate structure.
There will be no changes to the business operations or to the directors and executive officers as a result of the reorganization, according to the company.
What the Reorganization Entails
Ulta Beauty, Inc. will replace Ulta Salon, Cosmetics & Fragrance, Inc. as the publicly traded entity.
All outstanding shares of common stock of Ulta Salon, Cosmetics & Fragrance, Inc. will automatically become the same number of shares of common stock for Ulta Beauty, Inc. and will include the same rights, powers and preferences, qualifications, limitations and restrictions.
The company will continue to trade under the symbol "ULTA" on the NASDAQ Global Select Market.