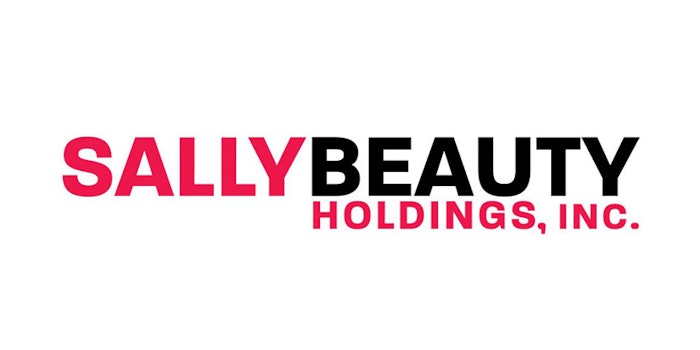 Sally Beauty Holdings has released the fiscal 2017 first quarter results as well a restructuring plan.
Several factors including unfavorable product and customer mix shift, lower vendor allowances and higher promotions than first quarter 2016, resulted in sales growth and gross margins being lower than expected, and prompted the company to take action with the restructuring plan.
Consolidated net sales were $999.6 million during first quarter 2017, which is an increase of 0.2% when compared to first quarter 2016.
Sally Beauty Supply's sales were $589.9 million, down 1.9% from $601.4 million in the fiscal 2016 first quarter. This has been attributed to a less than ideal retail environment and lackluster promotional activity that failed to drive consumers to the stores.
Beauty Systems Group's sales were $409.8 million, up 3.3% from $396.6 million in the fiscal 2016 first quarter. The increase in sales was driven by same store sales growth of 2.6%, new store openings and the acquisition of Peerless Beauty in September 2016.
Chris Brickman, president and CEO of Sally Beauty Holdings stated, "We had a disappointing start to fiscal 2017, as sales growth and gross margins fell below expectations. In our core Sally business, our financial performance was negatively impacted by the challenging retail environment and promotional activity that failed to drive sufficient traffic to the stores. In response, we are today announcing a comprehensive restructuring plan and other aggressive cost reduction initiatives that we expect will meaningfully lower our cost structure without compromising our ability to serve the customer and execute on our strategic priorities. These actions should enable us to deliver low-to-mid single digit adjusted operating income growth in fiscal 2017 despite lowering our full year same store sales outlook to a range of flat to low-single-digit growth."
Brickman continued by saying, "Looking forward, the Sally team will test a new loyalty program this spring and continue to focus on improving customer engagement and conversion, while BSG continues to strive towards gaining channel share and becoming the indisputable partner of choice for both stylists and manufacturers. Over the long-term, we remain focused on evolving our business model to better meet the needs of our customers, drive profitable growth and create value for our shareholders."