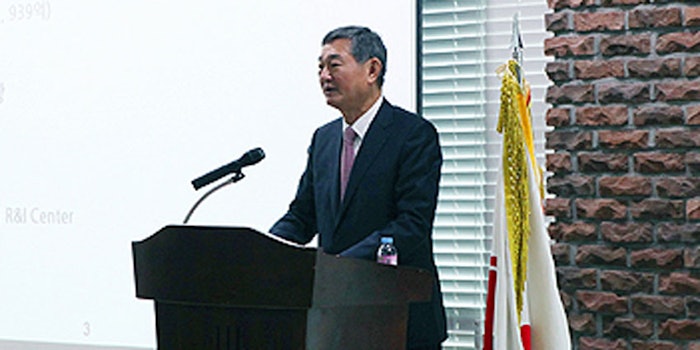 Cosmax, a South Korean beauty manufacturer, has announced its vision for 2017 and set its sights on becoming a "pioneer of K beauty" in global cosmetics, health functional food, pharmaceutical research, development and production.
Its motto moving forward, "Let's start, let's connect, let's concentrate," seems to echo the sincerity of the company's goal and the celebration of its 25th anniversary. Its goal is to connect and focus on consumers and establishing brand loyalty.
Cosmax Group's chairman Lee Kyung-soo stated, "Last year's group sales performance led to a 20% growth for the 10th consecutive year. This year, we must take a new path ahead of others with responsibility in the framework of innovation."
He continued by saying, "Our mid to long-term goal for the new 25th anniversary is to become the world's No.1 ODM [original design manufacturing] company that combines the growth potential and profitability of health functional foods and cosmetics. We are committed to creating new domestic demand and strengthening our overseas growth potential. I will tilt. We will continue to develop our own competitiveness through constant change and innovation."