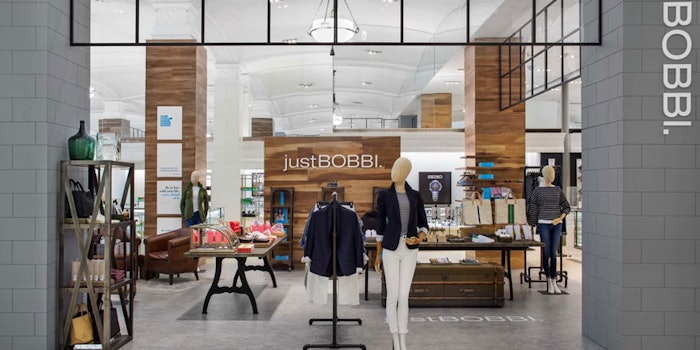 Bobbi Brown has landed her first partnership after leaving her namesake cosmetics company late last year, acting as creative consultant for Lord & Taylor.
The partnership includes the launch of justBobbi concept shops at select store locations and online. The shops will include wellness and beauty products as well as apparel and accessories that will be updated monthly with on-trend seasonal items.
Customers can also engage with weekly digital content that will be livestreamed on both Lord & Taylor and Brown's social media channels, featuring advice from Brown herself. 
Brown shared, "I'm thrilled to partner with a store as iconic as Lord & Taylor as I embark on this new chapter with justBobbi. It's the perfect opportunity to share my insight, knowledge and passion with consumers and help revolutionize the way we experience beauty and wellness."
Liz Rodbell, president of Lord & Taylor, said, "We are delighted to bring this unique and exclusive experience to Lord & Taylor customers. Bobbi is an iconic woman, entrepreneur and friend and we are excited to partner with her as we continue our strategy to innovate and differentiate ourselves as a retailer."
justBobbi locations include the New York City flagship, Bobbi's hometown of Oak Brook IL, Garden City NY, Stamford CT, Westchester NY, and lordandtaylor.com.