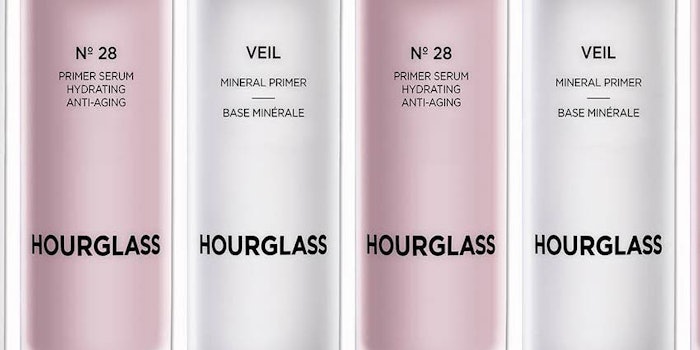 Last year, when Kees Kruythoff, president, NA, Unilever, was asked whether the company would ever venture back into makeup, he noted that "the rules of the game in color are different," and that synergies in Unilever's current portfolio are relatively low. He concluded, jokingly, "Never say never and never say ever." Now comes word that Unilever has acquired luxury color cosmetics brand, Hourglass, for an undisclosed sum.
The deal makes sense as global beauty care M&A continues to escalate and that U.S. prestige beauty product sales alone totaled $4.0 billion in the first quarter of 2017, representing a 4% increase from the same period, 2016.
Unilever previously had a foothold in the prestige makeup, skin care and fragrance space with its Elizabeth Arden business. When the company was sold off in 2000 to FFI Fragrances for $225 million, Unilever noted that Elizabeth Arden did not meet its strategic goals.
Hourglass was founded 13 years ago by Carisa Janes and distinguished itself through the inclusion of active cosmetic ingredients in its complexion products. According to Unilever, "Hourglass's distinctive offering has secured the brand a loyal following amongst consumers who look for high performance beauty products."
"We are delighted to be adding Hourglass to our portfolio of prestige brands," said Alan Jope, president personal care, Unilever. "The color cosmetics category has been showing high growth-rates, driven by social media content, channel diversity and democratization of professional makeup techniques, and it therefore presents a significant opportunity. Hourglass is already a successful brand in this space, offering fantastic makeup products that also deliver skin care benefits, and we look forward to continuing to grow this wonderful brand."
"As the first color brand in Unilever's Prestige portfolio, we are excited about this partnership as Hourglass continues to challenge the status quo with high performance luxury cosmetics," said Janes. "Unilever's commitment to innovation and social responsibility is aspirational, and perfectly aligned with our vision for the future of Hourglass."