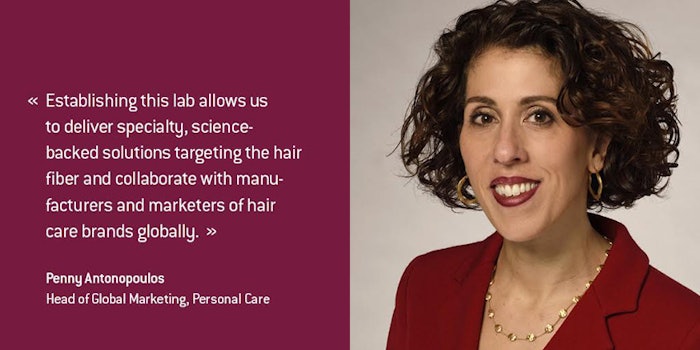 Lonza announced the grand opening celebration of its Global Centre of Hair Care Technology, located in Blackley, near Manchester, UK. This ideal location is close to a number of global and regional hair care customers to allow ease of access, and the center will serve as the hub from which the company will be expanding its hair care market presence.
"Establishing this lab allows us to deliver specialty, science-backed solutions targeting the hair fibre and collaborate with manufacturers and marketers of hair care brands globally," said Penny Antonopoulos, head of global marketing, personal care.
Learn more: Lonza Personal Care Formulas
Dr. Jamie Hawkes, Ph.D., global head of hair care technology, continued, "The addition of this Centre to Lonza's R&D footprint allows us to leverage our fundamental understanding of the properties of hair and generate robust data packages that will strengthen the benefits of the current hair care portfolio, as well as create new product developments."