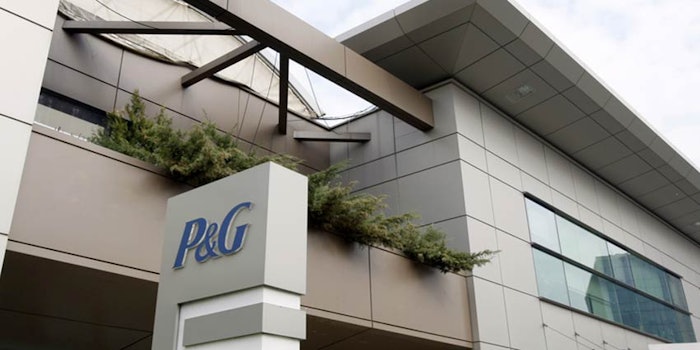 Following a major shakeup in its personal care brands, P&G is reporting third-quarter 2016 organic sales gains of 1%, though beauty and grooming net sales, no surprise, fell 8% and 10%, respectively.
Net sales were $15.8 billion, a decrease of 7% versus the prior year, including a 5% negative impact from foreign exchange, a 2% impact from the Venezuela deconsolidation and a 1% impact from "minor brand divestitures." Core operating profit margin for the period increased 300 basis points, driven primarily by productivity savings in gross margin.
P&G expects sales to be down high-single digits in fiscal 2016, due to foreign exchange and the combined impacts of the Venezuela deconsolidation and minor brand divestitures.
Beauty segment organic sales grew 1% percent, despite lower organic volume, led by positive pricing.
Organic sales increases in personal care and the super-premium SK-II skin care brand were partially offset by organic sales declines of the Olay brand.
Hair care organic sales were unchanged as growth on Pantene and Head & Shoulders was offset by declines on other brands.
In the United States, both Pantene and Head & Shoulders gained market share. Grooming segment organic sales decreased 1% as growth in international markets was offset by declines in the United States. The benefits from higher pricing in shave care and appliances were more than offset by unit volume declines.
The health care segment organic sales decreased 1% as higher pricing in both oral care and personal health care was offset by lower volume primarily related to a weak cough and cold season.
Baby care organic sales declined due to lower volume, mainly from competitive activity.
"We continue to make progress on the transformations we are undertaking to return P&G to balanced top and bottom-line growth and maintain strong cash generation," said president and CEO David Taylor. "We achieved a significant milestone this quarter in the transformation of the product portfolio with the sale of the Duracell business. We delivered another strong quarter of productivity improvement and cost savings, and we increased investments in innovation, advertising and selling to enhance our long-term prospects for faster, sustainable top-line growth and value creation."