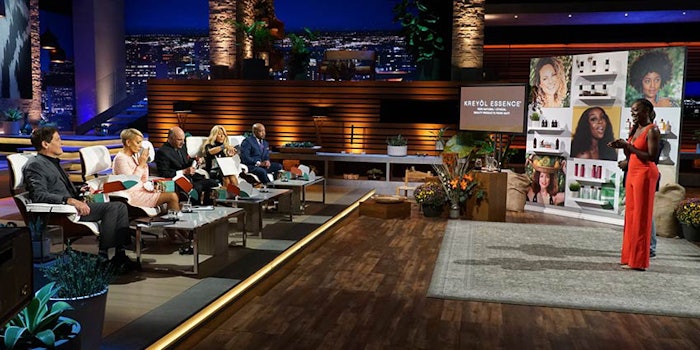 Kreyol Essence walked away from Shark Tank with a $400,000 investment from Kevin O'Leary, after co-founders talked him down from a 37% equity to a 10% equity and a royalty on every product sold, according to an article on Inc.
Previously: Charting Indie Beauty's Future
The hair, skin and body line is made with organic black castor oil from Haiti, where as many as 300 farmers work on a company-owned farm to harvest the seeds from the Ricinus communis plant and extract the oil, according to the article.
Miami-based Kreyol Essence currently sells its products, which range from $8 to $60, on its website and with retailers like Whole Foods.
Co-founders Stephane Jean-Baptiste and Yve-Car Momperousse, who are also husband and wife, launched Kreyol Essence in 2014, but after losing one of their top clients two years later, the company's sales dropped from $130,000 in 2014 to $40,000 in 2016.
Instead of closing the business, the couple pivoted to a direct-to-consumer business model, which earned $327,000 in sales the following year. When the episode of Shark Tank was filmed in 2019, Jean-Baptiste and Momperousse said they expected to end the year with $2 million due to a deal with Ulta to sell Kreyol Essence in 1,200 stores, according to the article.
"We were not expecting Mr. Wonderful to be a partner in a Haitian beauty brand," Momperousse said after leaving the Tank. "But Kevin O'Leary surprises you."