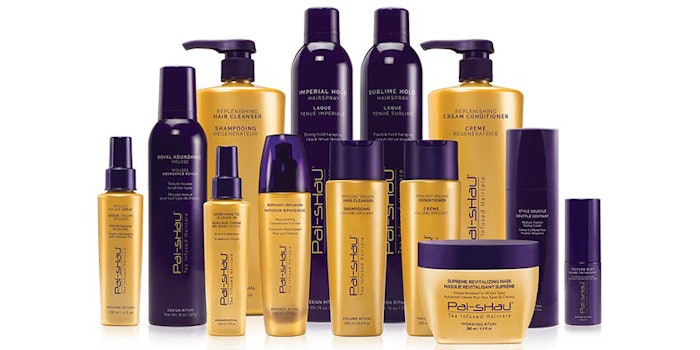 Pai-Shai has appointed industry veteran Stuart Feldshon as its new general manager. Based in Fairfield, New Jersey, Feldshon will be responsible for driving the company's sales, marketing and brand education efforts.
With expertise in professional and consumer products, as well as marketing strategy, Feldshon joins Pai-Shau from Farouk Systems, a Houston-based manufacturer of professional hair care products. In 1998, he began as the company's Northeast regional manager and ultimately become Farouk Systems' president. He stayed with the company for more than two decades.
Feldshon earned a bachelor of science degree in marketing from Mercy College in upstate New York.
Since 2014, Pai-Shau has offered its luxury line of tea-infused hair care products. Featuring a signature tea complex, alongside a unique blend of vitamins and protective antioxidants, Pai-Shau is highly sought-after by consumers, stylists, and celebrities, including Emily Blunt, Claire Danes, Nicole Kidman, Lady Gaga and Amy Adams. Pai-Shau products are available on its website and Amazon, and at local salons.
"Throughout my 35-year career, I've had the privilege of holding numerous leadership roles, where I've proudly led some of the highest-performing teams in the beauty industry," Feldshon said. "I'm excited to leverage my deep network and passion at Pai-Shau, a fearless and innovative leader that's truly disrupting the beauty industry with its tea-infused, high-performance products in a socially responsible way—proof that an industry pioneer can do well by doing good."