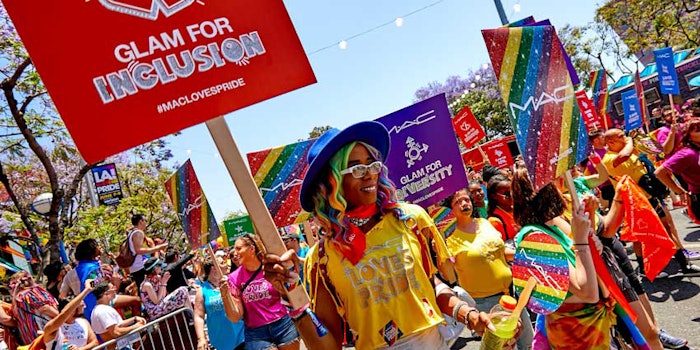 For the fourth year in a row, the Human Rights Campaign (HRC) has ranked The Estée Lauder Companies (ELC) as a "Best Place to Work for LGBTQ Equality."
ELC reportedly received a perfect score of 100 percent for HRC's 2020 Corporate Equality Index. According to the foundation, which has been conducting these surveys for 18 years, this is the eleventh perfect score ELC has received.
The Corporate Equality Index sets the benchmark for LGBTQ-related corporate policies and practices in the U.S., including non-discrimination workplace protections, domestic partner benefits, transgender-inclusive health care benefits, competency programs and public engagement with the LGBTQ community.
"Celebrating the individuality of every employee and championing what makes each employee unique at this company is at the core of who we are," said Marilu Marshall, senior vice president, executive management, chief inclusion & diversity officer. "Achieving a 100 percent score on the Corporate Equality Index reflects our commitment to promoting a culture of respect and equality in the workplace, and we are honored to accomplish this for a fourth consecutive year."