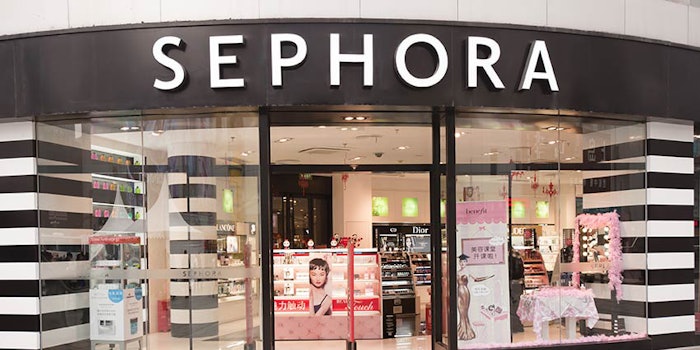 Marking its largest single-year expansion in North America, Sephora has announced it will be opening 100 stores—primarily in neighborhoods or strip centers—across 75 cities in the region, according to an article on CNN. Many have interpreted the move as a direct challenge to Ulta Beauty.
Previously: First Fully Recycled Lip Component Launches at Sephora
In a press release the brand stated in addition to online sales, brick-and-mortar continues to be a great opportunity, according to the article.
Previously: Sephora's Birthday Gift Offerings Expand to Hair and Body Care
CNN reports, in its most recent earnings report, Sephora's parent company LVMH Moët Hennessy Louis Vuitton said the brand is "experiencing strong growth and continues to gain market share."
Since the new stores are taking a different approach than Sephora's mall-based locations, they will be smaller, at 4,000 square feet, with hair and skin care products featured at the front of the store, as well as beauty studios, according to the article.
New locations will push a greater emphasis on events and classes. Once the expansion comes to a close, there will be around 600 Sephora locations in North America and the first of the new stores will open in areas where Sephora doesn't have a big presence, like North Carolina and Tennessee, according to CNN.