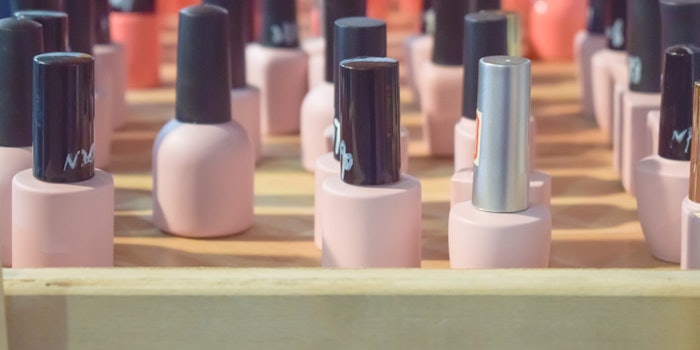 Coty has announced its financial results for Q2 2020.
According to the company, Q2 2020 net revenues reached $2.3 billion, a 6.6% decrease from Q2 2019 net revenues. 
Coty Beauty Segment Revenue
Coty's Luxury segment sales reached $1 billion in Q2 2020. 
Coty's Consumer Beauty segment sales reached $799.7 million in Q2 2020.
Coty's Professional Beauty segment sales reached $528.8 million in Q2 2020.
Pierre Laubies, Coty CEO said, "Our turnaround plan has now been underway for two quarters, and we are confident that the actions we are taking will build a much healthier business and growth. We saw momentum across many of our priority Luxury brands, including Burberry, Gucci, Tiffany and Hugo Boss, while continuing to grow our footprint in Luxury color cosmetics. Our global sell-out trends continue to improve in key mass beauty categories, and brands like Sally Hansen and Rimmel are gaining share in several core countries. The organization remains vigilant in driving strong gross margin improvement, activating the levers at the center of our strategy: mix management, select price increases, more disciplined promotions, and foregoing low-value sales. This has allowed us to continue to increase the working media investments behind our brands. Although we are in the early stages of deploying our strategy and much work remains ahead, we continue to be very enthusiastic about the business we are building and our growth prospects."
Update:
Coty has updated its sustainability platform, Beauty that Lasts. The platform will now focus on three pillars: "The Beauty of our People," "The Beauty of our Products," and "The Beauty of our Planet."
Beauty that Lasts is part of the company's Turnaround Plan, which aims to "build a better business while making a positive contribution towards societal, ethical and environmental change within the beauty industry." 
Update 2:
Private equity firm KKR plans an $8 billion bid for Coty's professional business, recruiting JPMorgan to assist it with the offer, according to an article on Sky News.
In October, 2019, Coty stated it was seeking to sell off its professional beauty business as part of its turnaround plan.
KKR is hoping for success similar to its €6.8 billion acquisition in 2017 of Unilever's spreads divisions, according to the article. Sky News reports other private equity firms are preparing bids, as well as Unilever.
The Beauty of Our Products
According to Coty, it has implemented a newly created product sustainability index which will ensure its brands and designers make informed choices for all new product developments. The approach was piloted with launches such as the weDo Professional, an eco-ethical line of haircare products, and CK Everyone, a gender-free, clean and environmentally conscious fragrance.  In addition, responsibly sourced ingredients remain a priority for the company. 
Targets:
As of 2020, include sustainability criteria in the conception of all new products and share progress on our High Profile Ingredient management process.

By 2022: Improve Responsible Sourcing and Transparency in our supply chains: Aim to purchase 100% mass balance certified PALM OIL for our production sites; and 100% responsibly sourced Indian MICA.

By 2025: 100% of the packaging for new products will include recycled material or be recyclable, reusable and compostable. 
The Beauty of Our Planet
Coty's goal is to do its part "to protect and conserve natural resources to achieve a healthy, clean and safe environment." The company has reportedly already reduced the combined scope of emissions from offices, factories and distribution centers by 21%, and reduced total building energy consumption by 19%. 
Targets: By 2030
Reduce absolute CO2 emissions across the entire value chain* by 30%
Continue energy reduction* by 25% and switch to 100% renewable energy
Further reduce, reuse or recycle: Send zero waste to landfill and recycle 80% waste generated
*2017 baseline 
The Beauty of Our People
Coty has reaffirmed its commitment to diversity, inclusion and belonging. The company has continued its partnership with the international advocacy group Global Citizen since 2017 to fight prejudice and discrimination. As of December 31, 2019, more than 200,000 actions have been taken in support of Coty sponsored campaigns. 

Targets: By 2025
Accelerate the inclusive training of our teams and maximize our diversity

Committed to gender balance in our leadership positions*

Broaden the measurement and reduction of gender pay gaps **

Continue to support Charter for Change

Ensure 95% of associates complete compliance training annually

Mobilize 500,000 Global Citizen actions behind Coty campaigns
* Grade 1-5
** 5 biggest markets