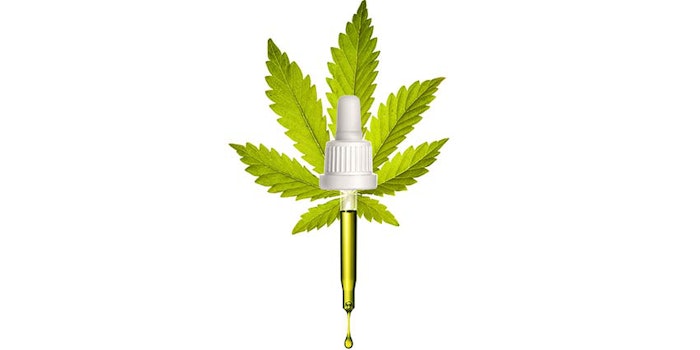 Neptune Wellness Solutions Inc. has announced the release of its Q3 results for 2020, as well as the launch of two new brands: Forest Remedies and Ocean Remedies brands.
Financials (in Canadian dollars)
In comparison to Q2's financial results, at $9,175, Neptune's Q3 net sales saw a 41% increase of $2,663. Similarly Q3 2020 saw a 40% increase of $2,637 year-over-year.
By segment
Cannabis: Q3 net revenue reached $2,811 an increase of $1,591 from Q2. Operations for this segment began in March 2019, therefore there is no year-over-year comparison.
Nutraceutical: Q3 net revenues reached $6,336, an increase of 23% from Q2 and a $202, or 3%, decrease year-over-year.
Brand launches
With Neptune's official launch of the Forest Remedies and Ocean Remedies brands, the company has received its first purchase order from a U.S. national retailer, resulting in Forest Remedies Soothing Balms landing in 100 stores.
To help support the U.S. launch and growth of the Ocean Remedies brand and product line, Neptune also announced the expansion of its strategic partnership with American Media LLC (AMI). This agreement follows Neptune and AMI's initial partnership in October 2019, which supported the growth of the Forest Remedies brands in the United States.
Under the terms of the agreement, AMI will provide marketing services (valued at U.S. $4.7 million) in exchange for 1,175,000i warrants. Each warrant gives AMI the right to purchase one common share of Neptune at an exercise price of US $8.00 per share and with an expiration date of 5-years.
Upon exercise of the warrants AMI will be required to hold the shares acquired for a minimum of six months. Neptune expects to leverage most of the advertising services provided by American Media in the next twelve months.
Full and broad spectrum hemp extracts
Related: U.S. Consumer CBD Beauty Sentiments
The company is launching 11 SKUs of hemp extracts, including six ingestible oils, two soothing balms, one soft gel bottle, a massage oil and a pet soother.
Forest Remedies products have been carefully crafted using Neptune's hemp extracts, which are produced with its proprietary cold ethanol extraction process and tested for purity at third-party laboratories.
Neptune extracts active ingredients from the hemp plant using non-GMO ethanol, refined for maximum cannabinoid retention to produce high-quality, activated full spectrum extracts with profiles that reflect the natural composition of the hemp plant.
Essential oils
In collaboration with International Flavors & Fragrances Inc. (IFF), Neptune is launching six essential oils SKUs, which will be commercialized under the Forest Remedies brand.
Essential oils will be commercialized as single oils including fragrances such as lemon, sweet orange, bergamot, peppermint and eucalyptus.
Neptune aims to redefine the essential oil experience and provide consumers high-quality, natural, traceable, sustainable ingredients from responsible producers around the world.
Ocean Remedies
Neptune's omega-3 products will be commercialized under the Ocean Remedies brand. The omega-3 fatty acids in the Ocean Remedies' krill oil have been demonstrated to be 2.5ii times better absorbed than fish oil.
Ocean Remedies' krill oil offers high EPA, DHA, phospholipid levels and astaxanthin, a natural antioxidant. The brand has been certified by Friends of the Sea for sustainable krill harvesting.
"Forest Remedies' hemp extracts will be priced on average at 50% lower than the leading competitive products, providing the end consumer an attractively priced quality product," Neptune CEO Michael Cammarata said. "Neptune believes in making natural products accessible to everyone. The launch of the Forest Remedies and Ocean Remedies brands represents a key milestone for Neptune as we position our company for accelerated growth in the global consumer packaged goods industries, with a focus on hemp-derived health and wellness ingredients and products."
Cammarata continued, "The expansion of Neptune's partnership with AMI should play a key role in the launch and growth of the Ocean Remedies brand both online and through national retailers. Our management team's expertise launching, commercializing and marketing wellness products will allow us to quickly gain market share and build long-term brand loyalty with high-quality, affordable products in both our omega-3 and hemp-derived product lines."