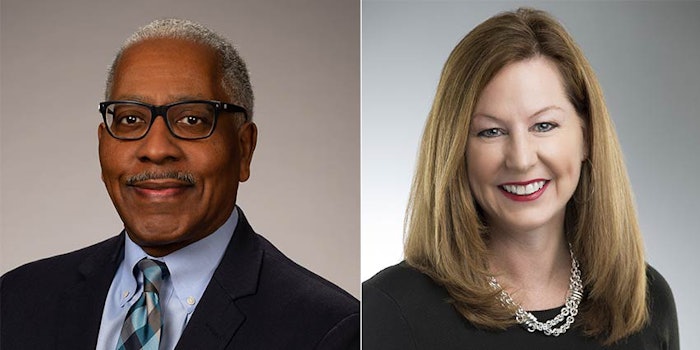 Kao USA Inc. has named Karen Frank president of mass business for the Americas and European region and Jesse Grissom president of operations in the Americas region.
Previously: Kao Test Gets to the Bottom of Makeup Film Structures
This announcement marks two important milestones for the company, Karen Frank is the first woman and Jesse Grissom is the first African American to hold these senior level positions within Kao.
Previously: Kao Raises Shield Against Dust and Pollen in Hair
Frank and Grissom will be working closely together to ensure the mass business, which includes the brands Jergens, John Frieda Hair Care and Bioré, is positioned for growth.
These new appointments signify a new organizational structure, with the mass sector led by Frank and supported operationally by Grissom.
The purpose of this new design is to ensure clearer roles and responsibilities, empowering faster decision-making and readying the organization for growth. It also represents Kao's commitment to strengthen their global diversity efforts.
Prior to January, Frank had a dual role as general manager, U.S. sales and marketing and Americas and Europe innovation for the mass channel. In her new role, she adds the president title and assumes direct responsibility over the entire mass channel for the Americas and European region.
Grissom will oversee the leaders of supply chain, HR, IT, legal and finance, which support the mass business sector, in addition to the salon and Molton Brown businesses.