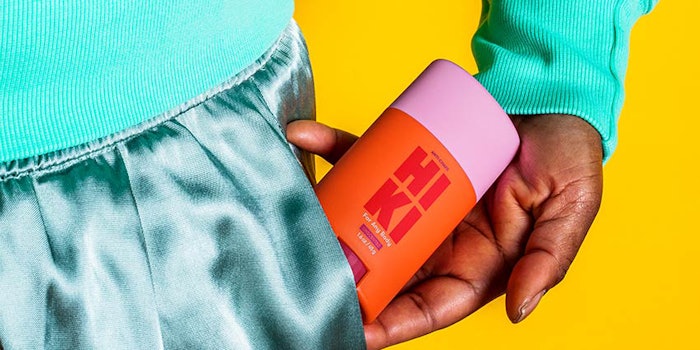 Arfa is a new consumer goods company that develops personal care brands based on close relationships with the people who use them. Its first launch, the anti-sweat and -odor range, Hiki, has modified its launch due to the COVID-19 outbreak. Hiki is offering products for free to healthcare workers and those who share #todayimfeeling on social media. The products include the Anti-Chafe Stick, Antiperspirant and Body Powder.

Arfa is founded on the belief that if someone is going to put something onto their body, they deserve to have input on what it does and how it's made. Those who are willing to engage emotionally in "co-piloting" the development of one of Arfa's brands deserve to benefit as a stakeholder, according to the company.
Co-pilots, who are called The Collective, are awarded 5% of Arfa's profits in recognition of their active involvement and vital contribution.
This approach allows Arfa to create the products that people really want and need, while the rest of their users benefit from co-pilots' insight.