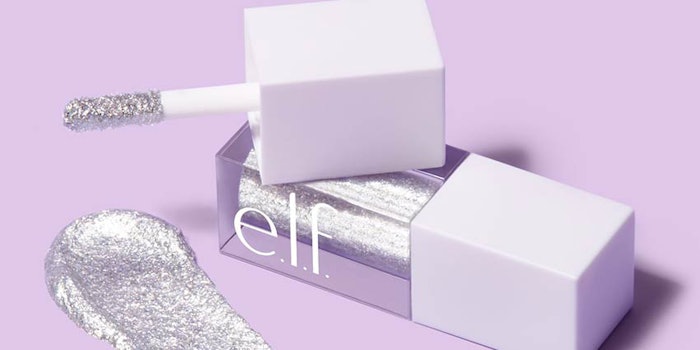 e.l.f. Beauty has reaffirmed its fiscal year 2020 guidance while anticipating category decline during the COVID-19 pandemic. Q4 2020 results will be announced on May 21, 2020.
The 2020 guidance anticipates 7-8% growth year-over year, "excluding the contribution of e.l.f. retail stores," which the brand has shuttered. Net sales are expected to total $274-277 million, with net income totaling $28-30 million.
The company reportedly has about $45 million in cash on hand and access to a $50-million revolving credit facility.
The company notes that its China operations are back up to normal run rates, while U.S. distribution centers are still fulfilling national retailer and e-commerce orders, including those for Walmart and Target.
That said, even e.l.f. is anticipating a sales decline amid the COVID-19 outbreak: "While the Company is reaffirming net sales guidance for fiscal 2020, it's seen a significant decline in retail sales over the last two weeks due to the impact of COVID-19 on consumer behavior." The company anticipates its sales and Nielsen tracked channel results to be negatively impacted until consumers return to normal shopping patterns."
"During these challenging times, we are focused on the safety and well-being of our employees and the consumers that we serve," said Tarang Amin, chairman and CEO. "We are pleased that in this environment we are able to reaffirm our fiscal 2020 guidance. We are seeing a change in consumer behavior due to the COVID-19 pandemic and anticipate that our sales and Nielsen tracked channel results, while better than the category, will be significantly depressed during this time. Our liquidity is strong and we are proactively managing spend. We remain confident in our long-term growth potential given our proposition of delivering prestige quality cosmetics and skin care at an extraordinary value."