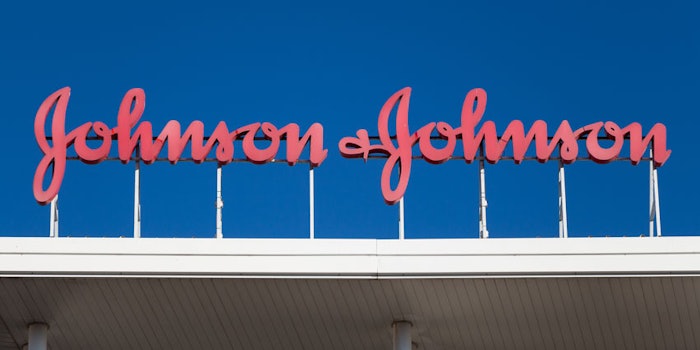 Johnson & Johnson has released its financial results for Q1 2020, which saw 3.3% growth to reach $20.7 billion amid the COVID-19 (coronavirus) outbreak, and shared its plans to bring an accessible vaccine to the masses.
The company's consumer health segment saw sales reach $3.6 billion, an increase of 9.2% over Q1 2018. According to Johnson & Johnson, contributors to growth were Listerine mouthwash in oral care products, Neutrogena and Aveeno in skin health/beauty products, and Stayfree and o.b. in international women's health. 
Alex Gorsky, chairman and CEO, stated, "With Johnson & Johnson's century-plus history of leading in times of great challenge, we are mobilizing our resources across the Company in the fight against the COVID-19 pandemic. Johnson & Johnson is built for times like this, and we are leveraging our scientific expertise, operational scale and financial strength in the effort to advance the work on our lead COVID-19 vaccine candidate. We are committed to beginning production at risk imminently and bringing an affordable and accessible vaccine to the public on a not-for-profit basis for emergency pandemic use."