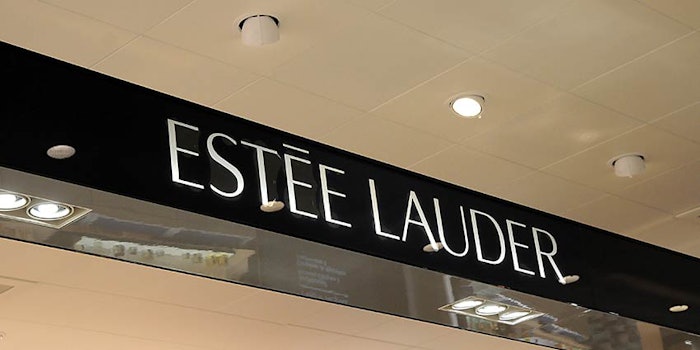 While the Estée Lauder Companies Inc. has experienced shuttered retail stores in the Americas and Europe, the Middle East, and Africa, and air travel continues to be largely curtailed, the beauty giant is experiencing retail store reopenings in Asia/Pacific. At the same time, e-commerce sales have accelerated globally. When stores reopen Estée Lauder says it will "support its retailers."
Meanwhile, a majority of the company's facilities continue to manufacture and distribute products globally, though capacity is relatively low.
Point-of-sale and field employees in locations where retail operations are closed or experiencing slow recovery may experience unpaid temporary leaves of absence that allow employees to maintain health care benefits and access to COVID-19 support where permissible.
The company has announced 50% salary reductions effective May 1, 2020 through October 31, 2020, for executive chairman William P. Lauder and president and CEO Fabrizio Freda. The executive leadership team will experience cuts of 30%. Other management will see cuts of 10-20%.
The board will forgo its cash retainers through November 2020. Leonard A. Lauder, chairman emeritus, and Ronald S. Lauder, chairman, Clinique Laboratories, LLC, will take a nearly 100% pay cut, effective May 1, 2020 through October 31, 2020.
Expanded cost control measures for the company include cuts to advertising and promotion spending, delays in certain capital investments, restrictions on business travel, and cessation of non-essential hires and certain professional services.
The company has issued $700 million aggregate principal amount of 2.6% senior unsecured notes due 2030 and borrowed the full amount under its $1.5 billion revolving credit facility.
Estée Lauder expects to provide an update when it reports fiscal 2020 third quarter earnings on May 1, 2020.
At the same time, Estée Lauder is undertaking several relief efforts in the fight against COVID-19:
A $2 million grant to Doctors Without Borders/Médecins Sans Frontières (MSF) 
A grant to support the establishment of The NYC COVID-19 Response & Impact Fund (jointly worth $75 million), administered by the New York Community Trust
An award of more than $800,000 to support the Red Cross Society of China, Shanghai Charity Foundation and Give2Asia
$1.4 million worth of in-kind donations to the China Women's Development Foundation
Donating 2 million surgical masks for front-line workers in New York
Clinique is donating 50,000 skin care products as a thank you to the doctors and nurses in New York City's hospitals
M∙A∙C Cosmetics' VIVA GLAM Fund will be allocating $10 million to 250 local organizations all over the world that are providing essential needs and services to people at higher risk during the COVID-19 pandemic
The Estée Lauder Companies is also producing hand sanitizer in its United States, United Kingdom and Belgium manufacturing facilities
"As COVID-19 has expanded globally in recent weeks, we remain first and foremost focused on the health and well-being of our employees, beauty advisors and consumers. As a company, we are continuing to find meaningful ways to lend our support as the world fights this health crisis. We are also taking actions to optimize our cost structure, in light of ongoing temporary store closures in many regions, and to enhance our liquidity during this unprecedented time," said Fabrizio Freda, president and CEO. "I am inspired by the continued resilience, collaboration, creativity, and—most importantly—heart of our employees, which are guided by our company values. In this moment, their commitment and the desirability of our brands and their hero franchises are leading to an acceleration of our online sales growth. I am confident that the actions we are taking will enable us to effectively navigate through this challenging environment with agility and position us well for the recovery, much as we are starting to see in our Asia/Pacific region as stores reopen."