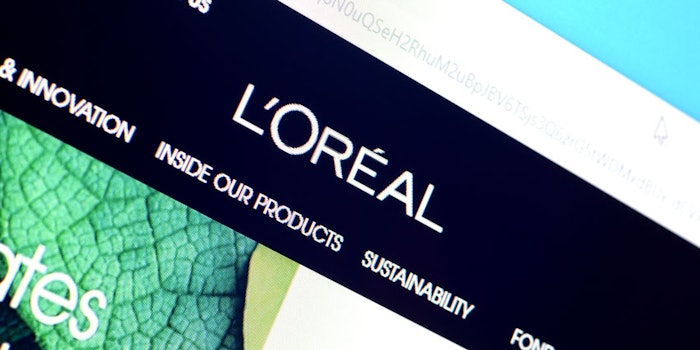 L'Oréal has released its financial results for Q1 2020.
According to the company, Q1 2020 sales reached €7.22 billion, a 4.8% decrease when compared to Q1 2019 sales.
Due to the COVID-19 (coronavirus) outbreak, L'Oréal's chairman and CEO, Jean-Paul Agon, stated that the company's e-commerce grew by 53% and now represents approximately 20% of sales.
Sales by Division
Professional Products sales decreased by 10.5% to reach €751.1 million.
Consumer Products sales decreased by 3.6% to reach €3.17 billion.
L'Oréal Luxe sales decreased by 9.3% to reach €2.5 billion.
Active Cosmetics sales increased by 13.2% to reach €840 million.
Agon said, "In an environment that is evolving every day, lockdown measures will clearly continue to have a significant impact on the consumption of skin care and beauty products, and consequently on our business in the second quarter. However, as the example of China has shown, the current situation does not call into question consumers' strong appetite for beauty products, which remains intact. The market should recover quickly as soon as measures to close sales outlets are lifted."