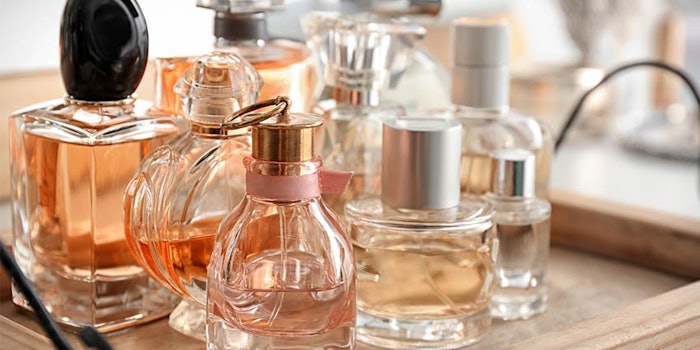 Inter Parfums, Inc. has reported net sales for Q1 2020 declined 18.7% to $144.8 million from $178.2 million in Q1 2019. The company plans to issue full results for the Q1 2020 on or about May 11, 2020.
Related: Inter Parfums Withdraws 2020 Guidance Amid COVID-19 Pandemic
At comparable foreign currency exchange rates, consolidated Q1 net sales declined 17.8%. The average dollar/euro exchange rate for the current and prior year'sQ1 was 1.10 and 1.14, respectively.
Related: Inter Parfums' FY 2019 Sales Reach 'Record' $713.5 Million
Net Sales
European based product sales

2019: $143.7 million
2020: $114.1 million

United States based product sales

2019: $34.5 million
2020: $30.7 million
"The exceptional sales growth by two of our largest brands, Coach and Guess, helped offset the decline in most other brand sales," Jean Madar, chairman and CEO of Inter Parfums, said. "The launch of Coach Dreams early in the year helped boost brand sales by 35.9% and for Guess, sales of existing scents and brand extensions launched in 2019 accounted for most of the 28.9% increase. Comparable quarter sales declined for our other major brands following the closure of virtually all points of sale throughout the world due to the global COVID-19 pandemic. In addition, for certain major brands like Montblanc and Jimmy Choo, the 9.9% and 25.8% respective increases in brand sales for the 2019 first quarter established a high benchmark in 2020."
Discussing operations Madar continued, "We have taken steps to minimize expenses and protect cash flow. Our operating cost structure, of which variable costs accounts for over two-thirds, should enable us to minimize the impact of reduced sales on our bottom line. In that regard, we have postponed the launch of several programs originally scheduled for this year until 2021 and moved related advertising and promotion expenses to 2021 as well. That includes our planned launches for the Kate Spade New York, Jimmy Choo, Anna Sui and Guess brands."
He continued, "Our solid financial situation and highly adaptable business model should allow us to endure this crisis until we can once again grow our business. Having entered 2020 with $253 million in cash, cash equivalents and short-term investments, and only $10.7 million of long-term debt, we have significant resources to meet our present and future obligations. We are now keenly focused on safeguarding our relationships with our partners, in particular our suppliers and customers. We are prepared for a rapid rebound as soon as this is possible, probably in stages until we are back in business with the 120 countries where our products are sold. More recently, we have seen a few encouraging signs of recovery in certain countries in Asia; however, much of our efforts are directed and mobilized on 2021."
Madar also noted, "We entered the second quarter with over $200 million of net cash and $47 million in untapped credit facilities, but due to lack of visibility at this time, our board of directors has authorized a temporary suspension of our quarterly cash dividend. Philippe Benacin and I, the co-founders of Inter Parfums, Inc. and owners of approximately 45% of the outstanding shares, fully support the Board's decision to preserve cash to assure our readiness when retail markets reopen. We will revisit this issue with an eye towards reinstitution of the dividend when the business environment is more favorable."