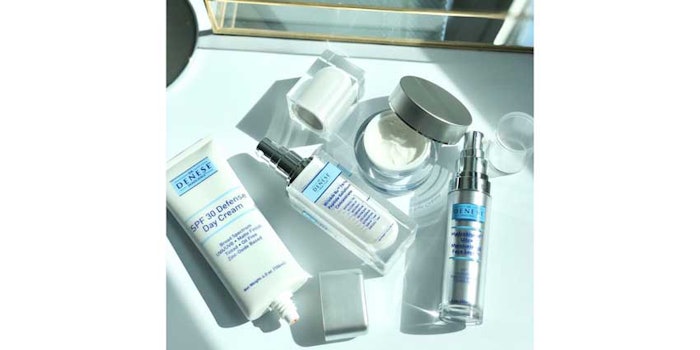 Pressure BioSciences, Inc. (PBI) has announced its plans to acquire SkinScience Labs, Inc.
SkinScience Labs is the parent company of Dr. Denese skin care and anti-aging product lines. The rights to acquire SkinScience Labs, Inc. is through Cannaworx, Inc., which PBI plans to acquire. Cannaworx, Inc. was created by Adrienne Denese, M.D., Ph.D., and Bobby (Babak) Ghalil, DMD.
PBI specializes in the development and sale of broadly enabling, pressure-based instruments, consumables and platform technology solutions to worldwide biotechnology, biotherapeutics, cosmeceuticals, nutraceuticals and food & beverage industries.
According to PBI, the Dr. Denese SkinScience product lines will leverage PBI's Ultra Shear Technology (UST) for preparing nanoemulsions, to propel its product lines through new frontiers in product quality and effectiveness, for both existing cosmetics formulations and the introduction of new nutritional and therapeutic components that clearly reposition them into the rapidly emerging cosmeceuticals applications arena. 
Denese said of the acquisition, "Our strong long-term repeating sales across a wide range of skin care and anti-aging products have been achieved with a passion for optimizing the consumer's experience and outcomes with our products. The potential for PBI's UST platform to deliver ultra-low nanoemulsions that yield higher and more consistent bioavailability of nutrients and therapies, while minimizing the need for added stabilizers and improving safety, created an undeniably convincing case for applying it to our products. In addition, we believe PBI's UST process will drive the nanoemulsion droplet sizes so small they not only will deliver new levels of silkiness, absorbability, and appeal but should also turn previously cloudy mixtures into high-quality transparent products."
Dr. Denese product lines have reportedly generated approximately $18 million in sales in 2019 and over $500 million in sales over the past 17 years.