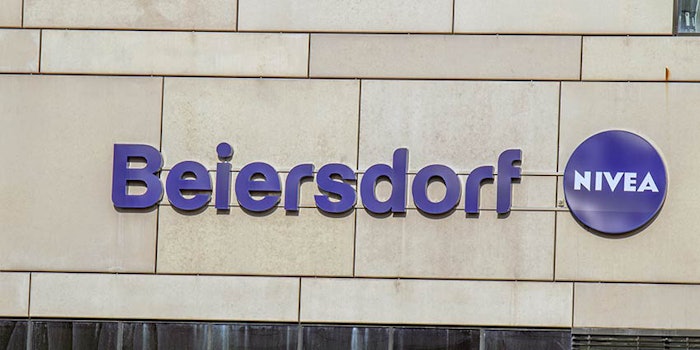 Beiersdorf has reported that Q1 2020 group sales totaled €1,910 million, down 1.9% year-over-year, a reflection of the COVID-19 outbreak. In organic sales terms, sales are down 3.6%.
The Consumer Business Segment had a sales decline of 5.1% year-over-year. Strong sales gains were seen, however, in the Derma and Healthcare business.
"The global COVID-19 crisis is changing our life and work radically," said said Stefan De Loecker, CEO of Beiersdorf AG. "Group sales performanceFrom the very beginning, we have focused on ensuring the health and safety of our employees, continuing to serve our consumers, and supporting communities in their fight against the coronavirus. As expected, the ongoing COVID-19 pandemic has affected the company's results for the first quarter. Our selective cosmetics brand La Prairie has been particularly hit by the drop in international travel. At the same time, our core brand Nivea remained steady with only a slight fall in sales, while our Derma and Healthcare brands achieved strong, double-digit sales growth. Beiersdorf's foundations are strong enough to enable us to master and overcome this unprecedented crisis together – and emerge from it stronger in the long term. Despite today's major economic challenges, we will stay on course with our strategy and will maintain investing in our initiatives under C.A.R.E.+."