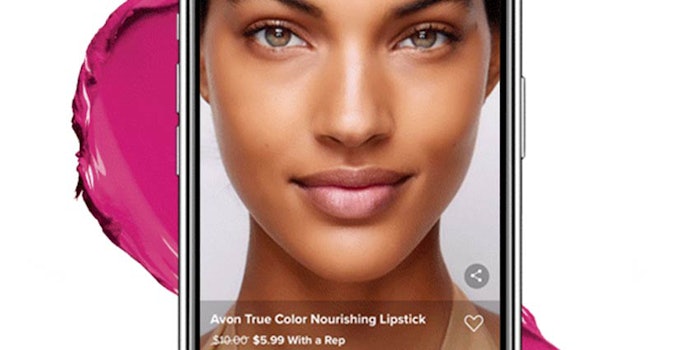 For the quarter ending March 31, 2020, Natura &Co's consolidated net revenue totaled R$7.5 billion, up 1.9% year-over-year. It also posted a net loss of R$820.8 million ($140 million) due to its Avon acquisition. Sales growth was driven by a strong increase in sales by the Natura brand in Brazil and in Hispanic Latin America, e-commerce sales (the company recently launched an interactive Avon digital catalog) and continued double-digit growth at Aesop.

Adjusted EBITDA was R$571.5 million, with margin of 7.6%, reflecting one-off costs associated with the Avon acquisition and impacts from COVID-19.
This quarter is the first to include Avon Products, Inc. With the addition of Avon, Natura &Co has achieved an 11.8% market share in Latin America, the company noted, citing Euromonitor.
The Avon brand's net revenue declined 7.1% due to a reduction in representatives across all markets in Latin America and the impact of COVID-19. Brazil declined 4.3%, versus 8.3% in the same period, 2019.
Natura &Co has also approved the raising of R$1 billion-$2 billion in capital ($343 million).
Adjusted EBITDA for Natura &Co Latam was R$287.5 million (a year-over-year gain of 3.6%), and adjusted EBITDA margin was 6.9% (+10 bps).
Natura &Co is raising its target synergies by $100 million to between $300 million and $400 million, "including new top line synergies to be achieved over four years at Natura &Co Latam," according to the company.
The company noted that digital social selling and e-commerce sales grew significantly amid social distancing and lockdown measures by mid-March. Group e-commerce sales grew by nearly 250% in recent weeks vs. the same period last year. During the quarter, e-commerce grew 150% at Natura and Avon combined, 300% at the Body Shop and over 500% at Aesop.
Roberto Marques, executive chairman and group CEO of Natura &Co, said, "We entered 2020 with excitement and a solid plan around the integration of Avon into Natura &Co. We had no idea that so quickly our focus and resolve would be tested by a global pandemic as never before seen. As a group dedicated to relationships and a better way of living and doing business, we had to immediately assess how we could best serve and protect our associates, their families and societies. First, we prioritized our people, offering job security, support to our network and safety conditions to our frontline associates. Second, we quickly moved to increase our production of essential items, donating a significant amount to local communities while supporting the important cause of domestic violence. Finally, to keep our business running, we increased training and capabilities with our digital selling tools so that everyone could access our products. I would like to express my heartfelt gratitude to our teams for the exceptional commitment they have shown during this challenging time caring about our people, our communities and our business".